Ultimate Guide to Games for a BBQ: Fun and Engaging Activities for Everyone
Summer is here and it's time to fire up the grill! There's no better way to bring people together than hosting a barbecue. But you know the food is only part of the fun. Having some entertainment and activities will take your barbecue from great to epic.
This comprehensive guide covers the best games for a BBQ across all ages and group sizes. You'll discover classic backyard games, creative food-themed activities, competitive tournaments, and team building icebreakers. With so many options, you can create an unforgettable experience tailored to your unique party. Let's get started!
Before we dive in, a quick note that we aim to recommend games for safe and responsible fun. Please consume alcohol moderately if applicable, follow standard safety precautions, and obtain parental supervision for children as needed. Now let's look at some amazing games for your next barbecue!
Key Takeaways
Classic lawn games like cornhole and horseshoes make easy additions to any barbecue
Relay races and water balloon activities ensure fun for younger guests
Adult-friendly games include BBQ trivia and creative food-themed activities
Milestone events and holidays call for customized games to fit the occasion
DIY games allow you to personalize entertainment to match your party style
Outdoor and Lawn Games
If you have a backyard, lawn, park or other outdoor space, take advantage by setting up some classic lawn games. These active games are perfect for enjoying the fresh air and sunshine.
Cornhole
Cornhole, also known as bags or bean bag toss, has become a staple at cookouts across America. To set up, place two wooden platforms facing each other 27 feet apart. Each has a hole in the far end.
Divide into two teams, with opponents facing their cornhole platform. Take turns tossing bean bags at the hole trying to get them in (3 points) or on the platform (1 point). The first team to 21 points wins! Cornhole is fun for all ages and perfect for a casual barbecue vibe.
"Cornhole is our go-to for every summer party. It's easy to learn and you can play doubles or singles. We break out the cornhole as soon as the first guest arrives!" – Becky S., cornhole enthusiast
Horseshoes
For a classic barbecue game, gather round the horseshoe pit. Horseshoes dates back to Roman times but became popular in Britain and America in the 1900s. It grew as a pastime in the rural Midwest and remains well-loved today.
To set up, place two metal stakes in the ground 40 feet apart. Players take turns pitching actual horseshoes trying to encircle the stake. You'll need to establish house rules on scoring, from 1 point for closest shoe to 3 points for a ringer (encircling the stake). Horseshoes can be played casually but also makes for a highly competitive tournament.
Bocce Ball
If you want a team activity, look no further than bocce ball. With origins in Ancient Rome, bocce migrated across Europe and found popularity in Italy. Two teams compete to roll balls closest to the target "jack" ball.
Divide your party into teams of 1-4 players. Take turns rolling the bocce balls down a lawn or court trying to land near the smaller jack ball. The team with the closest ball scores 1 point per round. The first to 12 points wins! Bocce is perfect for all ages and encourages camaraderie.
Family and Children's Games
When hosting a family barbecue or kids' party, you need games everyone can participate in together. These classic activities with a twist will have young and old laughing and bonding.
Relay Races
Relay races check all the boxes for an inclusive, lively group activity. For setup, designate a start and finish line and divide guests into teams. Give each team a baton to pass. You can theme your relay after BBQ – having teams grill or flip fake burgers at stations! Or go for classics like sack races and egg & spoon races.
Get creative with wacky relays like crab walks or hopping in potato sacks. Just be sure to provide easy alternatives for younger kids. Make it fun rather than cutthroat competitive. The shared goal of the relay brings everyone together!
Water Balloon Games
On a hot day, cool off with water balloon games! These are a backyard barbecue staple that kids and adults adore. Make sure to set ground rules first – no throwing at faces or people who don't want to join. Have extra towels and dry clothes available.
classics like water balloon toss and filling up a bucket are easy to set up. For younger kids, have a water balloon pinata or scatter balloons to jump on. Get creative by adding water gun or super soaker elements! Just be sure to clean up all the plastic afterward and dispose of it properly. With some care, water balloon games make a super fun addition to any summer BBQ.
Adult BBQ Games
After the kids are tucked in bed, break out games to liven up an adults-only barbecue. These activities encourage laughing, chatting and a little friendly competition.
BBQ Trivia
Show off your grillmaster knowledge with a BBQ-themed trivia game! To prepare, scour barbecue websites and recipes for fun questions related to grilling history, techniques, regional styles, and more.
Hand out answer sheets and read questions aloud. The winner with the most right answers claims the Ultimate Backyard Grillmaster trophy! You can also incorporate trivia questions into other games by writing them on cornhole bags or water balloons. A dash of grill-themed trivia adds spice to any adult party.
"I created custom trivia cards for my dad's 65th birthday barbecue. Questions about his grilling stories and our family traditions had everyone reminiscing for hours!" – Lucas P., party planner pro
Food-Themed Games
For quirky games tied to cooking, look no further than food-themed activities. These are especially fun with a creative barbecue menu. Play 'Guess the BBQ side dish' by blindfolding guests to taste test options. Print emoji face cards for guests to hold up rating your grilling.
Go for a cheeseburger eating contest with mini slider prizes. And personalized placemat games like Grilling Bingo or a custom word scramble are great mementos. Tying games to the flavors and aromas already filling your party amps up the fun factor.
DIY and Creative Games
Dream up your own unique games to make unforgettable memories. Homemade and personalized games show guests how much you care.
DIY Games
For one-of-a-kind entertainment, design your own DIY backyard games. These allow you to customize games to your style, space and guests. You can paint a giant lawn Twister board and craft oversized spin arrows. Or create life-size versions of classic board games like Checkers or Chess.
For trivia, write personalized questions on cards or mini chalkboards. And encourage creativity with games like Barbe- arts & crafts. The DIY route does take effort but leaves a lasting impression. Your guests will be wowed!
Backyard Obstacle Course
An obstacle course turns your whole yard into a game area. Use spray chalk or mini traffic cones to map out a zig-zagging course around trees, playsets and bushes. Set up stations for activities like Three-Legged Race, Hula Hoop Contest, or Sponge Toss.
Leave supplies for people to get creative designing their own obstacles! Make sure to set safety guidelines like no pushing or dangerous tricks. Offer easy and hard routes so everyone can join. An obstacle course rally livens up the party and your yard has never been put to better use!
Special Occasions and Tailgating Games
Certain events call for games that fit the occasion. Here are activities perfect for holidays, milestones and tailgating parties.
Patriotic Games on July 4th
On Independence Day, go red, white and blue with your games! Host a rousing round of capture the flag using American flags. Award patriotic prizes for the best 4th of July outfits. Set up buckets painted like Uncle Sam for a bean bag toss. And serve up Star-Spangled trivia questions to stump even history buffs.
Your guests will feel that summer barbecue spirit. Just be sure proper flag etiquette and safety precautions are followed. Some low-key fireworks like sparklers and poppers can make great gaming activities if local laws allow. With planning, your guests will enjoy celebrating freedom in the backyard!
Milestone Birthday Fun
For milestone birthdays and anniversaries, incorporate games personalized to the guest of honor. Print out a homemade BBQ-themed memory lane with trivia questions about their grilling stories. Have guests bring recipe cards to share for a "Guess Whose Family Recipe" game.
Another idea is cornhole bags customized with the honoree's photos. Or set up a DIY shrine of their grilling achievements! The options are endless – just make sure to keep it light-hearted and focused on reliving happy memories. Your thoughtfully planned games will show how much their friendship means.
Pre-Game Tailgating Party
Tailgating games are essential for pre-game atmosphere. Toss washers emblazoned with your team's logo on cornhole boards painted team colors. Award "Most Fanatic" superfan trophies. Challenge rivals to field goal kicking contests. And don't forget trivia to quiz true fans' knowledge.
"We always arrive hours before kickoff to set up tailgating games. It makes seeing old friends so much more fun. Our cornhole tournament gets super competitive!" – Jamie T., tailgating enthusiast
Pick games easy to stop and restart as you grill up burgers and dogs. These activities will energize fans of all ages for cheering duty!
Conclusion
The options for fun barbecue games are endless! Lawn sports, water activities, trivia, DIY projects and more – your imagination is the limit. Match games to your guests, available space and party vibe. Don't forget simple icebreakers too for mingling!
Most importantly, focus on bringing people together and making memories over delicious food. Follow safety guidelines and encourage participation for all abilities. Check with guests about allergies and modify activities as needed.
Planning games does take effort but pays off tenfold in laughter, bonding and memories. For even more ideas, search popular backyard game hashtags on social media. What favorite barbecue games am I missing? Share your top recommendations and stories in the comments to help fellow hosts! I hope this guide inspires your next unforgettable barbecue bash. Now if you'll excuse me, I have a game of cornhole calling my name!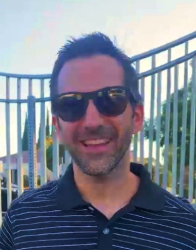 Latest posts by Paul West
(see all)