Outdoor Toy Storage Ideas and Organization for Families
Get ready for an adventure in toy organization! As a parent, you know how quickly the playroom and backyard can become chaotic seas of scattered toys. But with a bit of planning and creativity, you can implement storage solutions that bring calm and order to the kingdom.
This comprehensive guide will provide tips and inspiration to wrangle those toys into shape. From embracing organization as a family bonding experience to quick weekday wins, you'll find practical advice for every busy parent. We'll also explore creative DIY projects, themed storage ideas for holidays, and ways to build an outdoor toy exchange with your community.
So gather the troops – it's time for an exciting mission to organize your outdoor toy storage!
Key Takeaways:
Invest in durable bins and shelving to wrangle outdoor toy chaos.
Engage kids in organization through art projects, sorting games, and responsibility.
Maximize family bonding time with fun DIY storage solutions.
Build an eco-friendly outdoor toy organization system.
Foster community and teach sharing values through exchanges.
Here We Go!
Embracing the Joy of Organization
Toy organization doesn't have to be a chore. With the right mindset, it can be a fun family adventure! Here are some of the great benefits you'll experience:
More quality time playing together when you're not constantly searching for missing pieces
Reduced stress when everything has a designated spot
A sense of accomplishment seeing your hard work pay off
Learning organization skills together that will last a lifetime
Of course, every quest has its challenges. Little ones might resist picking up at first. Start with small, consistent steps to make it a habit. Offer rewards like stickers or extra snuggles as motivation.
A Family Adventure Begins
Get the whole family excited for this organizing adventure! Have a discussion to set expectations and goals. Will you tackle one area each weekend? Do a big purge and re-organization once a season?
Get input from everyone on problem spots and creative solutions. Delegate age-appropriate tasks for the little ones like sorting toys into bins. Display a family calendar marking your upcoming missions. Most importantly, maintain a spirit of teamwork and have fun!
Simple Starts
Quick Wins for Busy Parents
When you're short on time, begin with these quick organizational wins:
Invest in weatherproof storage bins to corral outdoor toys. Bright colors make sorting easy for kids.
Set up shelving in the garage or shed to organize balls, bikes, sandbox toys, etc. Label shelves clearly.
Use over-the-door fabric organizers inside entryways to stash water toys and goggles.
Repurpose an old dresser as LEGO storage. One drawer for each set or theme.
Display costumes on removable closet rods so kids can pull them down easily.
Schedule a quick 10-minute family pick-up time before bed. Make it fun by playing music and racing to beat the clock.
Starting small will build momentum and good habits over time. Be patient and consistent!
Engaging the Little Ones
Children are more eager to help when they feel ownership in the process. Give them age-appropriate roles:
Toddlers can put toys in bins or sort by color. Praise their "helping."
Preschoolers can match toys to pictures on bins. Turn it into a game.
Grade school kids can categorize and label bins. Supervise writing for legibility.
Teens can reorganize shelves and assist with purging. Give them independence.
Offer prizes like stickers or family movie night when they complete tasks without complaint.
Organization is an important life skill. Make it a teachable moment!
Creative Exploration
DIY Projects for Family Bonding
Doing creative DIY projects together builds skills and memories. And you get personalized storage solutions!
Turn a wooden pallet into a bike rack:
Sand and stain the pallet for weather protection. Choose kid-friendly stain.
Decide on spacing and mark with pencil where to insert pegs.
Use a power drill to create holes. Assist kids while operating tools.
Add bike pegs and hooks along the pallet to hold bikes horizontally.
Mount the pallet vertically on a shed or garage wall.
Other fun projects include:
Toy hammocks to hang stuffed animals
Chalkboard bins for coloring supplies
Painted crates to hold outdoor games
Artistic and Fun Storage Ideas
Inspire kids to help tackle toy clutter with these fun, decorative storage solutions:
Pool noodles for swords and lightsabers
Placing toys in small wicker baskets provides texture
An old rainboot to hold sidewalk chalk
Use colorful posters or fabric as background for storage shelves
Magnetic strips to hold tools and hardware in the garage or shed
If space allows, design a special outdoor toy storage area just for child imagination and fun:
Make a ball pit out of a baby pool and plastic balls
Sandboxes with covers to keep out debris when not in use
Arrange logs or stumps as seats around a play area
Create a "car wash" with buckets and brushes for toy vehicles
Use a small plastic playhouse for storing dollhouses or action figures
Pinterest is full of creative inspiration. Let kids take the lead on designing spaces that spark play and tidy storage.
Seasonal and Themed Solutions
Celebrating Holidays with Themed Storage
Make tidying up festive by customizing storage for holidays and seasons.
For summer fun:
Red/White/Blue bins for 4th of July water toys
Patriotic wrapping paper to line shelves
A large sandcastle shape to hold shovels and pails
When autumn arrives:
Adorable pumpkin bins for autumn costumes and decor
Faux leaves and trees to decorate garage shelving
Scarecrow bins for Halloween decorations
You can find inexpensive holiday fabric and many creative storage products on Etsy to spark organizing joy all year long.
Adapting to the Seasons
The elements require some seasonal attention to your new outdoor toy storage solutions.
For summer:
Use cotton canvas bins. Avoid plastic which can get hot.
Bring delicate toys like stuffed animals indoors to prevent damage.
Hose down plastic toys occasionally if dust builds up.
As winter approaches:
Replace canvas with sturdy plastic bins. Look for lockable lids.
Consider portable storage cabinets that can be wheeled into a garage or shed.
Check bins/cabinets for leaks and ensure they are waterproof.
Frequently bring metal toys indoors to prevent rust.
A small amount of maintenance goes a long way towards weatherproofing your toy storage solutions.
Sustainability and Responsibility
Eco-Friendly Choices
Teach environmental awareness through green storage solutions:
Products:
Seek used storage furniture first on Facebook Marketplace or thrift stores.
Scout garage sales for old toolboxes or unique containers.
Choose renewable materials like sustainably sourced wood over plastic.
Repurpose items creatively for toy storage like crates or rain barrels.
Practices:
Category and label bins to reduce duplicate purchases.
Recycle old toy packaging for arts and crafts.
Donate toys in great condition to charity rather than toss.
Avoid battery-powered toys which create toxic waste when discarded.
With some savvy thinking, you can implement planet-friendly practices into your new organization systems.
Teaching Values Through Organization
Work on character while tidying up:
Ask children to sort toys to donate to charity. Explain the joy of giving.
Set aside old books and bikes for a neighborhood exchange.
Have them categorize by type (trucks, stuffed animals). Teaches sorting/classifying.
Use a star chart with rewards for consistency putting toys away properly.
Organization teaches responsibility. But don't become overzealous. Like any habit, it takes time and patience for them to learn. Offer encouragement and model tidiness yourself.
Community and Sharing
Building a Neighborhood Toy Exchange
Get the whole community involved by starting a neighborhood toy exchange.
Scout a central location like a park, church, or rec center.
Spread the word on neighborhood Facebook groups and NextDoor.
On set dates, have families bring gently used toys, games, bikes etc. to swap.
Categorize by age group (toddler, gradeschooler). Use tarps or tables.
Let kids learn charity and gratitude by donating a toy in order to take one.
This teaches recycling and reduces waste while allowing families to periodically refresh their toy selection.
Sharing Your Success Stories
After all your hard work organizing toys, share your success and lessons learned!
Post before and after photos on your neighborhood Facebook group to inspire others.
Offer to host a small group at your home to showcase solutions.
Create tutorials for DIY projects and share on YouTube or Pinterest.
Suggest your best organizing products on online retailer reviews.
Comment on blog posts like this one with your experience and advice for other parents.
Spread the toy organization love! And learn tips from others on this shared journey.
Family Challenges for Organization Skills
Friendly competition builds teamwork and skills:
Challenge kids to categorize a mixed pile of toys as fast as possible. Time them for fun.
Have everyone clean one area in a set amount of time. Compare afterwards.
Play an organization-themed scavenger hunt outside. Who can find/return the most objects?
Compete to see who can fit the most toys into a storage bin. Judge overall neatness.
Award silly prizes like family medals or trophies to the winners.
Take your organization skills to the next level in a spirit of playful competition and silliness!
Final Thoughts
Reflecting on Achievements and Challenges
Wow, look how far your family has come on this organizational adventure! Reflect on all you accomplished:
Implemented durable outdoor toy storage solutions.
Bonded over DIY projects and creativity.
Learned lessons about sustainability and charity.
Discovered ways to engage kids in maintaining organization.
Built community through exchanges and idea sharing.
But the mission is never truly complete. Little ones will outgrow systems and make new messes! Remain flexible and patient. Decluttering is always easier when done together as a team.
Most importantly, remember that family and playtime come first, before perfect organization. Find balance between tidy storage and making memories. Celebrate small daily successes. And don't forget to enjoy the adventure along the way!
Further Reading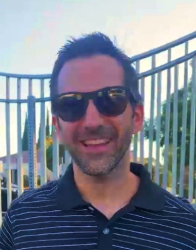 Latest posts by Paul West
(see all)