Super Cool Backyard Small Garden Ideas You Can Use
Do you have a small backyard that's in need of some sprucing up? Believe it or not, over 50 per cent of people across the country do! That means there are millions of homeowners out there looking for great backyard small garden ideas to bring life and beauty into their outdoor space.
If you want to add a touch of style and creativity to your yard without taking up too much room, look no further. In this article, we'll discuss everything from clever planter arrangements to easy DIY projects – all designed with innovation in mind so you can make your small backyard feel like an oasis!
Start Off With A Plan.
When it comes to creating your own small garden, the first step is to plan.
Firstly, you'll want to figure out what shape and size you're working with before deciding which landscaping ideas work really well for your space. Visualise how a patio or outdoor living area could look, or think about adding a water feature like a fountain or pond that's sure to be the talk of the neighbourhood!
Whether you go big or keep things low-key with shrubs and trees, having a clear vision of what you want will help ensure success as you bring your dream garden to life.
No matter the size of your yard, there are lots of ways to create a unique focal point that draws attention. For example, a small pond can add some major wow factor– just imagine hearing tranquil waters trickling while relaxing on an evening stroll through your backyard oasis. Or, perhaps, a centrepiece flowerbed of wheelbarrow with flowers in it.
Make A Little Pond To Draw The Eye
A small pond is a great way to create a beautiful focal point in your backyard garden. It's like adding an awesome piece of art that you can look at and enjoy all day long. You can make it as simple or elaborate as you'd like, from something really basic with just some water plants, to a full-on water garden with rocks and fish!
Here are some ideas of what to do when creating a small pond:
Plant hedges or arbours around the pond for added privacy and beauty
Use stones and boulders to add texture and depth
Add floating aquatic plants to bring life and movement
Include colourful fish that swim around among the greenery
By following these tips, your small backyard will transform into an inviting oasis where you'll want to spend more time soaking up nature's wonders.
Now let's take advantage of vertical space by adding trellises, fencing, planters, window boxes, hanging baskets…you name it!
Use That Tall Space To It's Fullest!
After creating a special focal point with a small pond, you'll want to make the most of vertical space in your small backyard garden.
You can do this by making use of fences and walls! Hang planters filled with colourful flowers or plants that drape down like vines on trellises along any available fence line. This gives your yard an extra pop of colour while creating a unique look that adds dimension to even the smallest spaces.
Another way to create vertical elements is to plant shrubs or trees against tall walls or fences. They will add texture and interest as they grow taller over time.
And don't forget about all those climbing vines – these are great for giving your outdoor area an enchanting atmosphere! With just a few simple steps, you can transform your tiny backyard into something magical and inviting.
Make The Best Use Of The Space You've Got!
Don't be scared of the small backyard! With a little imagination and some clever ideas, you can make it look bigger than ever.
Take advantage of all the vertical space in your garden – think shrubs, pergolas, water fountains or a herb garden on walls or trellises. These will add dimension to your garden, making it appear larger than it is. Plus they're great for adding interest and colour too!
Why not create a secret hideaway with fragrant climbers around a wooden pergola? Or if you want something more peaceful, why not choose calming plants such as lavender to line either side of your path and build a bubbling fountain at the end?
All these elements will surely transform even the smallest yard into an oasis that everyone enjoys spending time in.
Add Chairs To The Area
Adding seating to your small backyard garden is a great way to make it feel more inviting. A patio or landscape can be the perfect setting for some comfy chairs and a bench.
You could even place a couple of garden beds in strategic places around the yard, providing plenty of room for benches, as well as plants. Or you could create an outdoor room that blends seamlessly with nature by adding furniture such as wicker armchairs or Adirondack chairs.
No matter what type of seating you choose, make sure it fits into the design of your space and makes people want to stay awhile!
You don't have to break the bank when creating seating options for your small backyard garden either. Re-purposing old items like wooden pallets or tree stumps can give your yard a unique look while still being cost-effective.
Don't forget about potted plants too – they are a great way to add extra colour and texture without taking up any extra space!
Use Some Potted Plants To Liven Up The Yard
It's time to make the space come alive!
Potted plants are an easy and fun way to bring a garden design to life. Whether you're looking for low-maintenance flowers, herbs or succulents – there's something for every small garden space.
With potted plants, creativity is key – from mason jars filled with colourful blooms to DIY hanging planters that can be moved around as needed. For those short on floor space, wall-mounted planters give a vertical element to brighten up any corner of your home.
So don't let limited outdoor areas stop you from creating beautiful green spaces in your backyard – get creative with potted plants and watch your garden flourish!
Now it's time to build our own pathway through this mini paradise…
Put In A Walkway Through The Garden!
Adding a garden path to your small backyard is like offering it an invitation – one that says 'Come explore my outdoor space!' This simple walkway will open up the possibilities of what you can do in your garden.
With just a few steps, you'll have access to all sorts of ideas:
A vegetable patch for growing fresh produce.
Planting herbs and leafy greens for cooking with.
Sprinkling wildflowers around for a pop of colour.
An area for relaxing with friends and family on warm summer evenings.
Adding comfy seating and twinkle lights so you don't miss out on star gazing.
Surrounding yourself with lush plants and shrubs to create privacy from neighbors.
Creating a secret hideaway where kids can play or adults can practice yoga undisturbed.
Setting up large rocks as stepping stones so they won't get too muddy when running around barefoot.
Building a little bridge over water features or other unique elements in the landscape design.
A garden path is a perfect way to give your backyard some much-needed definition – now let's look at how we can use faux grass (yes, we know but it can work!) to make our outdoor dreams come true!
Let's Try Some Fake Grass! Yeah, We Know, But It Can Totally Work!
Faux grass is the perfect way to spruce up your small garden or outdoor living space. It's an innovative solution that won't take up too much space but will add a lot of character! Plus, it looks just like real grass—it'll make you feel like you're standing in a meadow when you look out on your backyard. Equally, if you have touch device users in your home, this is one of the best small garden ideas around because faux grass won't get damaged by their shoes.
Another thing we love about using faux grass for small gardens is how easy it makes cleaning up after any messes. Whether you've got kids running around playing with toys or pets making a slight mess – all you need to do is give it a quick sweep and everything's good as new again!
That's why faux grass can be such a great addition to make your small outdoor area look amazing without having to worry about maintenance.
Build A Backyard Barrier
Creating an outdoor wall is a great way to spruce up your backyard. It can transform the area from boring to beautiful in no time!
You can start with trellises, lattices or climbable vines for an instant oasis-like feel. Or why not hang some baskets and add art pieces for extra personality? No matter how you do it, adding an outdoor wall will make any small garden look stunning.
When looking at ideas for a small backyard landscaping project, don't forget about courtyard walls. Whether you go big or keep it simple, there are so many creative ways to give your best small garden that special something.
So, who knows — maybe when it's all done, you'll have yourself a little private oasis right outside your own back door!
Let's Put In Some Veggie Gardens
To transform a small backyard garden into a plot of vegetables and herbs, adding some vegetable beds is the way to go! It's like paving a path to freshness – you can plant whatever veggie or herb your heart desires.
You don't have to be limited by space either; with the right raised bed designs and vertical gardening techniques, there are plenty of ways to get creative and make the most out of your small backyard garden ideas.
For example, if you're short on ground room, why not create a succulent garden up in the trees? This will give you access to more planting opportunities while also capitalising on all that green leafy goodness around you.
Plus, it adds something special and unique to your outdoor area that'll look amazing day or night!
Cash In On The Benefits Of Trees!
Sprucing up your small backyard doesn't have to be hard and trees can really help you out. If your small backyard has some trees in it, then you should use them to the max!
They provide shade which is great for outdoor gardens when it's hot outside and gives your garden an added touch of nature. Plus, hanging bird feeders or birdhouses from branches will draw in lots of wildlife so there's always something new to see!
Don't forget that spacing around the base of the tree is key to keeping its roots safe. Space doesn't mean you can't get creative with landscaping ideas either.
You may not be able to plant a massive flower bed but don't let that stop you – why not add a few smaller beds instead? With these on display, even if they are just filled with herbs or veggies, you'll still get the same effect as one big garden without taking up too much space.
So go ahead and capitalise on those trees – making your small backyard look amazing is totally doable!
Put Up A Fence!
Using a fence in your small backyard garden is a great idea for small spaces. It's like having an outdoor wall that can create a sense of privacy and define the boundaries, giving you more control over your green thumb creations! A simple wooden fence can be enough to give your garden an extra special touch and will make it stand out from all the other yards around.
Here are some awesome ways to use a fence for your backyard:
Hang planters or artwork on it
Use trellises to grow climbing plants
Create vertical gardens with baskets filled with flowers
Put up bird feeders and houses for feathered friends
Install fairy lights along the top for an enchanting evening effect
Plus, adding fencing to your yard doesn't have to break the bank – there are plenty of affordable options available if you look around.
Now let's take this one step further and think about lighting..
Using Lights To Make Things Brighter And More Beautiful
Making your backyard garden look amazing doesn't just stop at creating an outdoor living space. Lighting is a great way to add some flair and give it that extra special touch.
You can use solar-powered or low-voltage lights to light up the paths, highlight focal points like water features, and create boundaries between different areas of the garden. Mason jars with string lights are perfect for getting creative and having some fun – you could even hang them from trees!
Bird feeders dotted around will make your garden a haven for feathered friends, while shrubs and trees provide natural shades and textures. And don't forget all those overflowing planters full of flowers – they'll bring colour and life to any corner of your yard.
So if you want to take your small backyard garden ideas up a notch, adding lighting elements should be top of the list! Now let's see how we can add another layer of beauty by using colour and texture…
Add Colour And Texture
Adding color and texture to your backyard ideas is a great way to make them pop! Whether you're adding a small dining table or an oversized sofa, choosing the right colors will help bring out the best in your garden.
A bright blue can add some extra pizzazz while lighter hues like green and yellow will give it that calming feel. You can also use textures to really bring out the look of your space – by using different materials such as wood, stone, fabric, etc., you can create interest without taking up too much room.
An easy way to add texture (and make your space seem larger) is with plants – they come in all shapes and sizes so there are plenty of options for whatever kind of atmosphere you're going for. So don't be afraid to express yourself through creative combinations of colour and texture – it'll definitely take your backyard ideas to the next level!
Burning Questions? Check out this list of commonly asked stuff!
What's the top trick for keeping a small garden looking good?
Maintaining a small garden can be quite a task, but it doesn't have to be a chore! It's like taking care of an adorable baby plant – you'll want to give it lots of love and attention.
Think of it as if you were nurturing your very own tiny green masterpiece:
water it regularly
pull out pesky weeds
pluck dead leaves off branches
With just a little bit of TLC and creativity, you'll turn your outdoor space into a lush oasis that everyone will admire!
How long does it take to make a little garden?
Creating a small garden is like putting together a puzzle – there's no one-size fits all answer! It could take anywhere from hours to days, depending on the size of your backyard and the type of plants you want.
To help make it easier, think about what kind of space you have available and plan accordingly. If you need some extra inspiration, look for easy DIY tutorials or browse Pinterest for ideas that fit your needs.
Remember – with patience and an open mind, creating your own little green paradise can be fun and rewarding!
How can I keep my garden safe for my furry friends?
Creating a pet-friendly garden is like baking the perfect cake – it takes lots of love, patience and attention to detail.
The trick to creating an inviting spot for your furry friends is doing some research on what plants can coexist with them without causing any harm. Consider using non-toxic varieties that are safe for cats and dogs so you don't have to worry about them getting sick or injured while they play in your garden.
Additionally, make sure there's plenty of shade available and access to fresh water.
With these tips, you'll be sure to create a pup paradise!
What kind of plants make the best fit for a little garden?
Choosing the right plants for a small garden can be tricky, but it doesn't have to be. There are plenty of options that work great in those tiny spaces!
Annuals and perennials like petunias, coneflowers, and marigolds will add tons of colour and life.
Herbs like mint, oregano, and basil are also easy to grow in smaller areas – plus they taste great too!
And don't forget about succulents – they're low maintenance and look great with their unique shapes and colours.
Get creative with your garden design today and you'll love the results tomorrow!
How often should I give my small garden a drink?
Watering your small garden is like giving it a big hug! It's important to keep the soil damp and hydrated so that plants can take in all the nutrients they need.
Depending on how much sun your garden gets, you'll want to water at least once or twice a week – enough to create puddles but not make it soggy. You can even get creative with different watering systems such as rain barrels, hoses, or even an automated sprinkler system.
Keep in mind that too little water can make for sad-looking flowers, while too much will drown them. With just the right amount of H2O, you will surely have beautiful blooms in no time!
That's It, Folks!
Maintaining a small garden can be quite enjoyable. It's like having your own little piece of paradise in your backyard!
With some basic tips and tricks, you'll have no trouble keeping it looking great. Taking the time to make sure your plants are pet-friendly will ensure everyone enjoys their outdoor space safely. Watering regularly is key, as well as choosing the right types of plants for your climate and soil type.
All these elements coming together will give you a magical wonderland that you can relax and enjoy with friends and family all year round!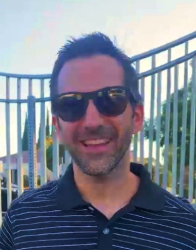 Latest posts by Paul West
(see all)