Get Creative This Winter! Backyard Winter Crafts for Seniors
Winter crafts for seniors can provide stimulating recreational activities for older citizens during the cold winter months. They help grow social connections, cognitive engagement, and a sense of purpose.
This article provides some helpful suggestions for fun backyard fun winter craft  for seniors using natural materials you can find in the backyard.
Let's get started…….
Key Takeaways
The winter months are perfect for engaging in crafty backyard projects that provide recreation, cognitive stimulation, and social connections for seniors.
Natural materials like pinecones, evergreen branches, birch logs, rocks, and twigs can be foraged from backyards to create charming wreaths, snowmen, and more.
Painting and repurposing pinecones makes fun festive ornaments for windows, trees, and wreaths during the holidays.
Building cute snowmen from painted rocks, tree slices, and other backyard finds provides whimsical winter charm without real snow.
Arranging foraged elements in vases creates stunning winter woodland centerpiece displays indoors.
Getting Started
When the weather outside is frightful, backyard crafting can be so delightful! The winter months are a perfect time to tap into your creativity with projects using natural materials found right in your own backyard. Read on for over 8 fun backyard winter craft ideas for seniors that provide engaging recreation.
Pretty Pinecone Projects
Pinecones collected from backyard trees make excellent crafting supplies for charming winter accents. They are free and already have beautiful organic shapes.
Painted Pinecone Ornaments
Paint pinecones with wintery colors like metallic blues, silvers, and whites. You can use acrylic craft paints and apply a few coats for full coverage. Paint the entire pinecone or just the tips for an ombre effect. Once fully dry, add highlights with glitter glues or dimensional glues for extra shine and texture. Use pieces of wire or ribbon to create hanging loops so painted pinecones can be used as festive ornaments on the Christmas tree or holiday wreaths.
Pinecone Fire Starters
Make practical pinecone fire starters by coating them with old candle wax to help fires easily ignite. Melt leftover candle wax or use wood wax pellets. Dip the pinecones into the melted wax to fully saturate them. Allow to dry completely before using to start a fire. The wax-coated pinecones will burn slowly, making them excellent fire starters for fireplaces and wood stoves.
Pinecone Bird Feeders
Create pinecone bird feeders by rolling them in peanut butter and birdseed. Simply coat pinecones thoroughly in peanut butter. Roll them in birdseed so it sticks. Once coated, hang outside windows using ribbon or string for feasting birds to enjoy. The cone shape helps protect the birdseed from the elements. As birds eat the seeds, refill and rehang so birds keep returning to your handmade feeders all winter.
Pinecone Wreaths
Group painted pinecones together on a wreath form to craft a natural pinecone wreath. Collect pinecones of mixed sizes. Paint them festive colors. Allow to fully dry. Arrange pinecones close together on a florist foam wreath form. Hot glue them in place, mixing up sizes and colors. Accent your colorful pinecone wreath with festive ribbon for a one-of-a-kind handcrafted wreath.
Snow-Covered Pinecone Trees
Gluing tiny pom poms to pinecones resembles adorable mini snow-covered trees. Use a hot glue gun to attach white craft pom poms to the ends of pinecone "branches" so they resemble falling snow. For extra adorableness, use pom poms in different sizes so it appears as fresh powder. Display your mini snow-covered trees on tabletops, mantles or anywhere that needs some winter whimsy.
Pinecones of all sizes readily lend themselves to all kinds of crafty creations. Craft to your pine heart's content!
Natural Winter Wreaths
The range of fun winter activities for seniors includes the evergreen wreath made from natural materials collected in your own backyard. Customize your wreath with foraged embellishments.
Foraged Evergreen Branches
Use clippings from evergreen trees like spruce, pine, or fir for your wreath base. Armed with garden pruners, carefully cut small branches from backyard evergreens. Select flexible younger shoots that bend easily without cracking.
Holiday Embellishments
Adorn wreaths with holly branches, pinecones, acorns, sweet gumseed pods or other natural elements. Take a nature walk around your yard and gather up pinecones, seed pods, berries, and twigs. Apply hot glue to attach them around the wreath, nestling them into the evergreen branches.
Burlap Bows and Berries
Accent with ribbon, berries, mini ornaments or burlap bows. Get creative! Ribbon and burlap add textural contrast against the evergreen foliage. For pops of color, wire in artificial berries or roses. Mini ball ornaments can also dangle from picks poked into the wreath.
Woodland Elements
Give your wreath a woodsy look with twigs, lichen, moss or bark. Adhere pieces of birch bark, clumps of moss, twigs, and sprigs of lichen using hot glue. This adds organic touches to your nature-made wreath.
Creating a nature-inspired wreath is a beautiful way to celebrate the season using materials sourced from your own backyard.
Snowy Snowmen
Why wait for a heavy snowfall to build a snowman? Crafty seniors can create snowmen with backyard materials that won't melt away.
Pinecone Snowmen
Cut white painted pinecones of varying sizes and stack to form a snowman body. Use a trio of pinecones in small, medium, and large for the head and body. Paint them white and allow to dry. Stack largest on bottom, middle in center, and small on top. Glue together with strong adhesive. Add stick arms, pebble eyes, an orange triangle nose, and a scarf. Perch your pinecone snowman on a tray of fake snow or cotton balls.
Pompom Snowmen
Glue white pompoms of graduating sizes to sticks tied together for a pom pom snowman. Use craft glue to attach three white pompoms in small, medium, and large sizes down the length of three sticks bound together with twine. Insert twigs for arms. Draw on eyes, mouth, and buttons with permanent markers. Top with a red pompom hat. Super simple and one of the best fun winter activities for seniors!
Painted Rock Snowmen
Use white painted rocks for the base and middle snowman sections. Top with a smaller rock head. Paint river rocks white and let dry fully. Stack rocks, securing together with hot glue. Add details like stick arms, pebble eyes and nose, and scarf. For added charm, place your rock snowman in a bed of cotton to resemble snow.
Tree Slice Snowmen
Stack white painted tree slices and decorate. Adhere tiny pinecone arms. Gather tree slices or wood discs in graduated sizes. Paint white and allow to dry. Stack and glue together. Embellish your snowman with standard details like eyes, buttons, nose, and hat. For extra whimsy, use mini pinecones painted orange for the nose and arms.
Felt Snowmen
Wrap white felt around vases or bottles to make snowman shapes. Embellish with top hats, scarves and carrot noses. Cut oval and cylinder shapes from white felt or fabric. Wrap snugly around glass vases or bottles and adhere with hot glue. Decorate with ribbon scarves, fabric hats, and triangle noses. Arrange a few together for a snowman family!
Let your imagination run wild to make amusing snowmen without any snow required!
Winter Woodland Centerpieces
Create mini winter forests inside with natural materials from your backyard arranged in vases.
Birch Logs and Berries
Use bare birch branches and accent with string cranberries and pinecones for wintry trees. Place cut birch sticks and small logs in glass vases. Drape string cranberries and scatter in pinecones for pops of red. For snow, use white floral moss tucked around the birch branches.
Mossy Rocks and Twigs
Nestle moss-covered rocks among twigs and acorns for a woodsy scene. Collect rocks from your yard and cover with preserved sheet moss. Arrange these moss rocks along with fallen twigs and acorns in a low bowl or basket. Simple and rustic!
Evergreens and Pinecones
Incorporate evergreen clippings, berries, and mini pinecones for pops of color. Snip bits of cedar, pine, or spruce to tuck in among acorns, juniper berries, and mini pinecones displayed in ceramics or baskets. The touches of green against natural browns and reds create stunning seasonal arrangements.
Glittered Pinecones
Add sparkle with glitter covered pinecones and faux icicles. Up the wintry feel by coating some pinecones with white or silver glitter glue. Incorporate chunky glitter stems for icicle effect. Surround these icy elements with natural twigs and birch sticks for a magical wintry mix.
Let your creativity run wild assembling natural materials into a mini winter wonderland inside your home.
Sum Up: Winter Crafts For Seniors
Don't let bare winter trees and chilly temps stop your crafting fun. Head to your own backyard to collect pinecones, evergreen clippings, twigs, birch logs, rocks, and other elements to fashion into wreaths, snowmen, centerpieces and more! Craft your way through winter with imagination and nature's free supplies. Look at the fun and enjoyment on their faces when you set up winter crafts for seniors.
Further Reading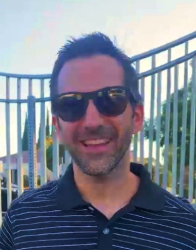 Latest posts by Paul West
(see all)