Take Your Tree to New Heights: 74 Innovative Tree Swing Ideas
Looking to add a touch of nostalgia, thrill, and wonder to your backyard? Get ready to swoon over our roundup of 74 clever tree swing ideas that'll turn your outdoor space into an adventure playground!
Whether you want to DIY a swing on the cheap, design a sturdy professional-grade model, or craft an imaginative themed seat to ignite your child's creativity, we've got you covered.
Check out our fun designs ranging from surfboard swings to superhero discs that both kids and adults will enjoy. Let's dive into our carefully selected list of sensational swings that will make your tree the talk of the neighborhood!
Professional Tree Swings
1. Build a sturdy wooden platform swing with guardrails for multiple kids
Use thick wood planks, sturdy corner braces, and sanded edges for a swing that can handle lively play while keeping kids safely contained.
2. Use heavy duty rope and sturdy hardware rated for swing sets
Choose galvanized steel chains, carabiners, and commercial grade rope designed specifically for swings to handle frequent use.
3. Add a Commercial style baby bucket seat with safety straps
Suspending a molded plastic baby seat with leg holes, back support, and a waist/shoulder harness ensures secure swinging for infants.
4. Install a harness swing for children with special needs
Harness swings allow disabled children to enjoy the fun and sensation of swinging in a ergonomic supportive chair.
5. Suspend a wooden bench swing with backrests for adults
A long porch-style swing with armrests and contoured back boards allows grown-ups to relax while keeping proper spine alignment.
Catchy Tree Swings
6. Make a colorful fabric hammock for lounging
String up a cushy hammock in bold prints or neon ropes for an eye-catching spot to casually swing and unwind.
7. Craft a swing from an old surfboard for coastal flair
Upcycle a retired surfboard into a laidback swing seat evoking sunshine, waves, and salty sea air.
8. Upcycle a retired snow sled into a unique seated swing
Give an old wooden sled new life as a nostalgic seated swing reminding of childhood winter adventures.
9. Create a cheerful butterfly-shaped seat for whimsical fun
A brightly painted wooden butterfly swing with winged sides spreads joy and imagination.
10. Paint a tire swing in vibrant rainbow colors
Spraypainting an ordinary tire in cheery rainbow hues transforms it into a playful swing full of color and expression.
Cute Tree Swings
11. Tiny wooden swing for dolls and stuffed animals
Craft a pint-sized wooden slat swing for toy animals and dolls to play on just like the big kids.
12. Mini macrame swing made from rope and beads
This petite boho swing woven from colorful cords and beads provides a cute spot for tiny friends to perch.
13. Small canvas bucket seat in cute prints for toys
Sew a small bucket swing out of canvas fabric in cute patterns for stuffed animals to enjoy.
14. Crocheted yarn swing decorated with flowers
A hand crocheted yarn cradle swing accented with fabric flowers offers an adorable spot for doll play.
15. Mini rope ladder swing for climbing critters
Tiny plush monkeys and teddies can climb and swing on this diminutive rope ladder.
Rustic Tree Swings
16. Log slab wood bench with hemp rope
A raw log cut plank swing tied with natural hemp evokes rustic wilderness and earthy charm.
17. Woven banana leaf style oval swing
Intertwining dried banana leaves creates a textured organic swing with tropical vibes.
18. Macrame rope chair with wooden bead accents
Boho charm comes from a 70's style macrame rope web swing decorated with natural wood beads.
19. Tree trunk platform swing with branch railings
Perch atop a slice of tree trunk, edges left organic, with twisted branch handrails.
20. Twig woven disc swing with straw cushion
Interlacing twigs forms a round nest swing base, while straw makes a natural seat pad.
Modern Tree Swings
21. Polished chrome round platform swing
Sleek chrome discs linked with silver chains emit contemporary style and space age glam.
22. Plastic egg-shaped pod swing in bright colors
Suspended plastic oval pods in glossy candy colors lend mid-century modern flair.
23. Geometric wood bench with steel cables
Crisp lines of treated lumber strung with steel wires create an architectural statement.
24. Minimalist leather strap single seat
Wide leather bands suspend a softly curved plywood seat for understated elegance.
25. Concrete and rebar tree boat for two
Rebar legs and a smooth concrete seat offer bold modernist design for tandem swinging.
DIY Tree Swings
26. Pallet wood board refurbished into a swing
Upcycle old shipping pallets into a homemade swing seat for rustic DIY style.
27. Repurposed snowboard bench swing
A recycled snowboard makes an upcycled swing bench for eclectic slope style.
28. Canvas seat upcycled from coffee bean bags
Sew upcycled coffee bean bags into a casual canvas sack swing.
29. Initials carved into a log round swing
Personalize a log disc swing with your initials carved into the flat surface.
30. Woven fabric hammock from old t-shirts
Make a DIY braided t-shirt hammock for thrifty hippie flair.
Romantic Tree Swings
31. Wood slab bench swing with cushions
A raw wood swing bench softened with pillows makes an romantic porch refuge.
32. Macrame padded bench with canopy
Woven macrame with padded seat and fabric canopy creates a cozy couplet's escape.
33. Wicker heart-shaped double seat
A heart-shaped wicker swing offers intimate side-by-side romance.
34. Floral embroidered fabric hammock
Embroidered fabric strewn with flower garlands sets a loving mood for two.
35. Crystal chandelier lit porch swing
Patio string lights and a sparkling chandelier makes for dreamy evening ambiance.
Adventurous Tree Swings
36. Giant shared tree boat bench for groups
An extra-long wooden plank swing allows thrill-seeking groups to ride together.
37. Multi-person see-saw plank swing
Two people can rock back and forth on this teeter-totter style swing.
38. Fast-spinning octagon platform swing
An eight-sided spinning swing whirls daring riders round and round.
39. Bungee cord bounce rope swing
Bungee cords allow daring jumpers to catapult into the air.
40. Disc seat that flips 360 degrees
A pivot allows this saucer swing to flip upside down for dizzying fun.
Eco-Friendly Tree Swings
41. Bamboo platform and hemp rope swings
Eco-friendly materials like bamboo and hemp make an all-natural swing.
42. Upcycled fabric hammock swing
Repurpose old curtains or tablecloths into a recycled fabric swing.
43. Recycled plastic lumber and steel chain
Upcycled plastic wood and a reusable chain create a sustainable swing.
44. Swing made from 100% reclaimed materials
Source old materials from thrift stores, garage sales, or reuse centers for a green swing.
45. Organic cotton macrame rope chair
Woven organic cotton rope wrapped around a branch makes for an eco chair.
Themed Tree Swings
46. Mermaid tail swing in aquatic colors
This flashy fish tail swing ripples with shades of ocean blue, seafoam and coral.
47. Butterfly chair decorated with wings
Giant butterfly wings attached to the seat flutter as you swing.
48. Wooden horsehead kids rodeo swing
Kids can imagine they're on horseback with this carved wooden horse swing.
49. Plush dragon tail and claw suspended seat
Giant red plush claws clutch a padded seat for fantasy fun.
50. Rainbow striped swing under a cloud
This colorfully striped swing with wooden cloud brings windswept whimsy.
51. Outer space swing with moon and stars
Blast off with a swing painted like the night sky with LED lights.
52. Fairy garden mushroom bucket seat
A red and white polka dot mushroom swing brings magical forest vibes.
53. Pirate ship wheel spinner swing
Spin the ship wheel seat and imagine sailing the high seas.
54. Princess canopy swing with tulle
A crown shaped canopy swing trimmed in sparkly tulle offers royal playtime.
55. Superhero logo disc swing
Pick your favorite superhero logo to adorn this round disc swing.
56. Unicorn horn chair decorated in glitter
Sparkly glitter and a rainbow mane give this unicorn swing majestic flair.
57. Owl face swing with big eyes
Wise old owl eyes peek out from this brown and beige feathered swing.
58. Monster mouth swing with teeth
Gigantic monster teeth and a red mouth create a silly scary swing.
59. Circus stripe tent swing for two
Striped canvas reminiscent of a circus tent can seat two thrill-seekers.
60. Camping lantern lit bench swing
Curl up on this swing bench illuminated by dangling camping lanterns.
61. Barnyard pig trough style swing
A rustic wooden pig trough makes a fun farmyard inspired swing.
62. Bumblebee striped hammock with wings
Bold yellow and black stripes on this swing makes the seat look like a big bee.
63. Sunflower chair with petal cushions
The yellow seat and surrounding "petals" gives the look of swinging inside a sunny flower.
64. Lemonade stand inspired counter swing
A wooden swing mimics a lemonade stand counter for imaginative play.
65. Birthday cake slice platform swing
Frosting and sprinkles decorate this birthday cake slice swing.
66. Aquarium fish bowl bubble swing
Clear plastic and confetti mimic a floating underwater bubble.
67. Carnival ride swinging gondola
This colorful striped swing sways and glides like a carnival ride car.
68. Own name illuminated marquee sign
Light up letters spell out a name on the swing's front signboard.
69. Race car style swing with wheels
Low-hanging "wheels" and flames on the side give a speedy race car look.
70. Princess castle turret swing
A conical striped swing resembles a castle tower.
71. Movie clapperboard framed swing
The seat looks like a black and white clapperboard for lights, camera, action!
72. Bed swing made from headboard
Turn a recycled bed headboard into a laidback swing sofa.
73. Basketball hoop and ball swing combo
Practice bank shots off this swing-mounted mini basketball hoop.
74. Soccer goal post swing setup
Two swing seats flank a net to practice penalty kicks.
Tree Swing Design And Use: Key Do's and Don'ts
Do's
DO use heavy duty hardware rated for swings like galvanized steel chains, carabiners, and commercial grade ropes. This ensures safety and durability.
DO check weight limits and do not exceed them to avoid damage or injury. Consider both the tree and hardware limits.
DO leave some slack in ropes for comfortable swinging motion and to reduce strain on the tree. 12-18 inches of slack is ideal.
DO check for dead branches or rotting wood and avoid those areas when installing a swing. Pick a healthy part of the tree.
DO pad swing seats with cushions or pillows for comfort. Canvas, outdoor fabrics, and foam make good padding.
DO supervise children at play and teach them proper swinging technique – no reckless stunts. Also limit swing time to avoid motion sickness.
DO use a tree swing saddle or install mounting bolts at an upward angle to reduce friction and disturbance to the tree bark.
DO inspect equipment periodically and remove and replace worn parts for continual safety.
Don'ts
DON'T use weak branches or brittle, diseased, dead or leaning trees. This jeopardizes the structure. Pick robust branches ideally 6-12 inches diameter.
DON'T rope swings to saplings or small trees that can uproot. Only use mature trees over 15 feet tall.
DON'T swing in extreme weather like electrical storms, high winds, or icy conditions which ups the hazards.
DON'T allow makeshift swings like loops of regular patio rope which can fray or detached boards which may break or splinter.
DON'T ignore safety rules like no standing on swings or excessive height from which kids might jump. Set limits.
DON'T leave unused swings up during winter months if snow/ice accumulate. Take down and store hardware over winter.
DON'T swing too close to other yard structures like pools, playsets, or foliage. Leave ample clearance space all around.
DON'T let rope scrape directly on bark which damages the tree. Always use a tree swing saddle for attachment.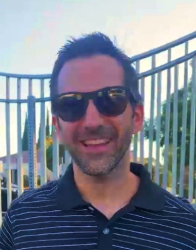 Latest posts by Paul West
(see all)