Backyard Art To Hang From Trees: Give Life to Your Backyard With These Simple Ideas
Enhancing your backyard with art is an excellent way to express your creativity and personalize your outdoor space. When hung from trees, backyard art adds visual interest, color, and whimsy to any garden or yard. From DIY projects made with recycled materials to eye-catching premade pieces, there are many simple ideas for backyard art to hang from trees.
This article will explore a variety of ideas for easy backyard art you can hang from trees. You'll discover beautiful, budget-friendly methods to create DIY pieces as well as find stylish readymade items to purchase and install. By the end, your backyard will be on its way to becoming an artistic oasis.
Introduction to Backyard Art for Trees
Decorating your trees helps transform your backyard into a showcase. Hanging pieces of art adds personality and a touch of unexpected beauty to your outdoor space. When creatively done, it creates a magical secret garden feeling.
There are many types of backyard art that can be hung from tree branches to enhance your landscaping. Some top options include:
Wind chimes – These add soothing sounds when the breeze blows. Go for whimsical shapes like flowers, butterflies, or abstract metal designs.
Dreamcatchers – Choose colorful woven dreamcatchers in different sizes to create a boho-chic look.
Birdhouses – Miniature birdhouses are adorable accents and provide shelter for birds. Opt for unique shapes and bright colors.
Lanterns – For gorgeous ambient lighting, hang glass lanterns or paper lanterns from tree limbs.
Wind spinners – Spinners with shapes that move in the wind make kinetic backyard art. Try spinners with metal dandelions or butterflies.
Sun catchers – Hang prism sun catchers to send rainbows of light dancing along your trees.
Macrame – These boho woven wall hangings are on-trend. Try a macrame owl, plant hanger, or abstract wall hanging.
The benefits of backyard art are plentiful. It enhances the aesthetic value of your outdoor space, shares your personality, and creates an oasis-like feel. Embracing your yard's artistic side is a fabulous way to relax outdoors.
Now let's explore some easy backyard art ideas you can DIY or buy to hang from your trees. Get ready to give your garden gallery a makeover!
DIY Ideas for Backyard Art
Crafting your own backyard art pieces is enjoyable, affordable, and adds a personal touch. All it takes are common household items, recycled materials, and a dash of creativity. Here are some simple DIY backyard art ideas to create unique hangings for your trees:
Tin Can Hanging Bee
Give tired tin cans new life! This cute honeybee project uses recycled cans for the bee's body and wings.
Supplies needed:
Clean tin cans – soda, soup, pet food cans. Go for varying sizes.
Acrylic craft paint in yellow, black, white
Paintbrush
Hot glue gun
Fishing line or string
Scissors
Steps:
Remove labels from cans and wash. Allow to fully dry before painting.
Paint larger can yellow for the body. Use black paint to add stripes.
For the head, paint a smaller can black. When dry, use white paint to add face details like eyes, nose, and a smile.
For wings, paint two more small cans yellow.
Once all pieces are painted and dry, use hot glue to attach the head to the body can. Then glue the wing cans to each side of the body.
Add a string or fishing line loop to the back to hang.
Hang your happy handmade bee in a flowerbed or herb garden for sweet backyard style.
Ribbon Hoop Decor
Ribbon hoops make a lovely backyard decoration. Follow these steps to create this hanging work of art:
Supplies:
Circular metal wreath frames or embroidery hoops
Ribbon in your color scheme – try silks, solids, patterns
Scissors
Hot glue gun
Steps:
Gather ribbon selections in coordinating colors. Cut ribbons into 10-12 inch strips.
Take a wreath frame. Begin hot gluing ribbon strips to the inside, overlapping ends and alternating colors as you work around.
Once frame is covered in ribbon, flip over and add hot glue to any uneven edges on the back to finish and secure.
Tie a hanging string or ribbon at the top.
Repeat process with additional frames, creating a coordinated ribbon hoop set.
Hang these gorgeous creations on tree branches to add pops of color and texture.
Repurposed Jar Bud Vases
Turn recycled jars into pretty vases for garden cuttings. Hang them from trees to display flowering buds and greenery.
Supplies:
Glass jars – think mason jars, spaghetti sauce jars, or jam jars
Scrapbooking paper, wrapping paper, or magazine pages
Mod Podge or glue
Paintbrush
Twine, ribbon, or raffia
Steps:
Clean and dry glass jars thoroughly.
Cut scrapbooking paper into strips a bit wider than the jar circumference. Brush a thin layer of decoupage glue onto the outside of the jar. Press the paper strip onto the glue, overlapping edges slightly.
Smooth gently. Brush another coat of glue over the paper to seal. Repeat to cover jar fully.
Once dry, tie a hanging twine, ribbon, or raffia around the jar neck.
Add water and cut blooms or greenery.
Hang these upcycled lovelies on trees or spot them around your garden. Change out the flowers for a fresh look.
Spoon Wind Chimes
Upcycling cutlery into a wind chime is simple yet ingenious. Follow these directions:
Supplies:
5-6 metal spoons with holes in handles
18-20 gauge wire
Pliers
Acrylic craft paint (optional)
Beads, shells, keys for hanging
Steps:
Paint spoons first if desired. Allow to dry.
Use wire cutters to cut wire into 8 equal segments around 12-15 inches each.
Starting at one end, string a washer then begin alternating spoons and beads/charms onto the wire.
With pliers, twist the ends of the wire together once all pieces are strung.
Using a new wire piece, create a hanging loop at the twist.
For remaining hangers, repeat by stringing items and twisting.
Hang near trees so the wind makes it sing!
The pleasant chiming of spoons and charms will make your yard a more peaceful place.
Readymade Backyard Art Pieces to Buy
Not into arts and crafts? No worries! You can easily buy premade backyard art pieces to hang from trees. Options range from budget-friendly to high-end based on material and detailing. Here are top places to browse stylish backyard art finds for your trees:
Etsy
This popular online handmade marketplace offers a treasure trove of unique backyard art pieces. Search for items like macrame wall hangings, stained glass sun catchers, ceramic birdhouses, and abstract metal wind spinners. Prices range from $10-$150.
Home Decor Sites
Retailers like World Market, Anthropologie, and West Elm sell lovely backyard art items. Browse their garden décor sections for items like fabric pom-pom garlands, paper lantern strings, chippy paint birdhouses, and floral embroidered hoops. $15-$100 price range.
Amazon
Search Amazon for inexpensive backyard art finds with free Prime shipping. Find everything from flower-shaped wind chimes to butterfly stakes, birdfeeders, and garden themed signs. Most are under $50.
Local Garden Stores
Visit a local nursery or hardware store and browse their garden décor section. You can often find great deals on metal flowers, butterfly stakes, glass lanterns, and chimes for under $30.
Pier 1 Imports
This home store offers trendy backyard art pieces at reasonable prices. Check out their sun faces, beaded garlands, mosaic hanging pieces, and bohemian-style wall hangings ranging $12-$60.
World Market
World Market is a top place to find affordable, boho-style backyard art for trees. Shop hummingbird hangings, macrame art, rattan lanterns, metallic mobiles, and abstract floral medallions generally priced $12-$100.
With so many choices, you're sure to find beautiful backyard tree art to suit your taste and budget. Let your personality shine!
Final Thoughts: Enhancing Your Backyard with Artistic Hangings
Adding art to your backyard trees is a simple yet transformative way to enhance your outdoor space. Whether you prefer whipping up budget-friendly DIY pieces or buying stylish readymade items, there are so many options to reflect your personal taste.
The project ideas and shopping suggestions covered offer an excellent starting point. Get creative with recyclables to DIY chimes, vases, bees and more. Or instantly elevate your yard's look with items like fabric hoops, birdhouses, sun catchers and lanterns bought online or at local stores.
Your finished backyard will provide a peaceful oasis with visual interest. Inspired by the art you've hung? Try adding more grounded accents like statues, stepping stones, or an artistic water feature. The options for crafting an aesthetic outdoor space are endless.
These simple ideas for backyard art to hang from trees will help build wonderful backyard memories. Get the whole family involved in fun DIY projects, then enjoy relaxing under your improved artistic landscape. Follow this guide to get started transforming your yard into a personalized work of art. Your trees will look picture-perfect!
FAQs: Backyard Art Hanging Tips and Ideas
You may have additional questions about infusing art into your outdoor space. Here are answers to some frequently asked questions on hanging backyard art from trees:
What types of materials work best for DIY backyard art?
Great options are tin cans, jars, wreath forms, ribbons, spoons, and recycled papers. Painted wood cutouts, tiles, and stones also make artistic accents.
Where can I find inspiration and directions for more DIY backyard art projects?
Pinterest is a top source for DIY backyard art tutorials. Browse projects, gather ideas, and DIY instructions. Gardening sites and blogs like HGTV also offer backyard art guides.
What is the best way to hang items from my trees without damaging them?
Use soft tie materials like jute, ribbons, or twine and avoid nails. Tie pieces around sturdy branches rather than the tree trunk. Shift hangings occasionally and do not overly weigh down branches.
Should I bring my backyard art inside for certain seasons?
Yes, since items like chimes, lanterns, and dreamcatchers may get damaged by winter weather. Fragile items can be stored in a garden shed or garage. More durable metal, ceramic, or wooden pieces may withstand the elements.
Where can I buy quality backyard art pieces for reasonable prices?
Check out stores like World Market, Amazon, and discount home retailers for affordable but attractive finds. Well-made pieces also turn up at thrift stores and yard sales if you keep an eye out.
What are good strategies for mixing and matching backyard art pieces?
Group items with unifying colors or textures for a coordinated look. Blend complementary styles like modern, rustic, or boho. Start with one focal point piece, then fill in with accents.
Let your creativity shine through backyard art! With this guide's ideas in mind, you're ready to begin crafting a personalized artistic oasis right outside your door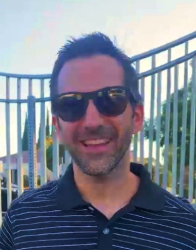 Latest posts by Paul West
(see all)