Dive into Faith: Backyard Bible Club Ideas for a Spirited Summer!
One of the more unusual activities that can be set up in a backyard is to start your own Bible club. If that sounds appealing then this article will be very helpful. We offer our guide to setting up your own club and making it an enjoyable andspiritually enriching experience for kids.  Whether it's popular themes and craftwork or backyard activities, fun ways to teach bible lessons or creativity with a biblical twist, it's in here. We also recommend some further reading resources you may well find useful.
Why Backyard Bible Clubs Matter
If you're wondering why these clubs matter then let's explain.  backyard bible clubs are a relaxed and usually informal approach to teaching God's word in a friendly setting. They may be held weekly or as an activity over summer months when schools are out.
Studies show us that children who regularly attend Bible clubs are more likely to develop stronger Christian identities and remain actively engaged in their faith as adults. By laying a solid spiritual foundation during their formative years, backyard Bible clubs equip kids with the knowledge and values to walk closely with God throughout their lives.
Trendy Themes to Build Your Curriculum Around
Choosing fun themes for your backyard Bible club makes learning about scripture all the more engaging for kids. Here are some popular ideas to get your creative juices flowing:
Under the Sea: Diving into Biblical Stories
Turn your backyard into an ocean adventure! Decorate with tropical fish, seashells and ocean sounds as you read stories about Jonah, Noah's ark, Jesus calming the storm, and the many fish miracles. Let kids' imaginations swim with relatable tales of having faith in troubled waters.
World Builders: Crafting Bible Truths
Inspired by popular online building games, this theme teaches how God crafted the world and how we can build upon Biblical values. Read verses about creation, covenant, and Christ as the cornerstone. Guide kids to build stories, communities, and empathy through interactive activities.
When I Grow Up: Exploring God's Plan
Help children dream big about the future God has planned for them. Read Scripture about Jesus as a boy, Timothy, Lydia, and other Bible heroes who discovered their calling. Guide thoughtful discussions about each child's unique gifts and how to use them in God's service.
Angels Everywhere: Heavenly Messengers
Capture kids' imaginations with stories of these mystical guardians. Read passages about Michael, Gabriel, cherubim, and when angels protected God's people. Provide craft supplies to create angel art and discuss how angels remind us we're never alone.
All God's Creatures: Animals in the Bible
From eagles to donkeys, lambs to lions, animals played special roles in Scripture. Have kids act out stories like Balaam's donkey, Jonah's whale, and the birds that fed Elijah. Then go on a nature walk to appreciate all creatures great and small.
DIY Decor and Crafts on a Budget
Decorating your backyard club space and making thematic crafts adds an extra layer of fun. With a little creativity, you can easily craft beautiful items without breaking the bank.
For a Under the Sea backdrop, drape blue plastic tablecloths painted with fish and seashells. Make foil fish wall hangings and paper plate jellyfish to hang as well. Give kids crayons and construction paper to draw their own aquatic life.
For the World Builders theme, assemble building block centerpieces kids can play with. Help them construct buildings, walls, and temples with sugar cubes and tape. Provide art supplies to make "Cornerstone Scripture" posters.
Angels Everywhere decor can include paper plate angel faces, cotton ball clouds, and paper angel garlands. Provide white fabric, halos, and costume jewelry for kids to design angel costumes.
For All God's Creatures, have kids make animal masks or paper bag puppets for retelling stories. Also provide natural items like leaves, acorns, and twigs for nature collages.
Check sites like OrientalTrading.com and Etsy for cheap craft supplies. Ask parents to donate usable items from home.
Engaging Activities That Impart Biblical Truths
In addition to stories and crafts, activities make lessons stick. Consider these ideas:
Outdoor Activities
Scavenger hunts to find items that relate to the day's Bible story
Nature walks to spot animals and discuss God's creativity
Outdoor games (Red Sea tag, Jonah whale relay race)
Water play like "baptisms" for dolls, action figures
Indoor Activities
Reenacting Bible stories with costumes and props
Puzzles, board games, trivia with spiritual themes
Song and dance sessions to Christian children's music
Expressive arts like making story bracelets during lessons
Service Projects
Making cards for nursing home residents
Doing a food drive for a shelter
Yardwork for elderly neighbors
Cleaning up neighborhood parks
Parent Participation
Leading a cooking demo of Biblical foods
Sharing about their jobs and serving God
Reading a personalized blessing over each child
Recommended Resources to Enhance Learning
Curating relevant books, music, and activities will make your backyard Bible club program robust and enriching.
Books
The Jesus Storybook Bible
101 Bible Adventures from Zonderkidz
Adventure Bible for Early Readers
Scriptures set to rhyme in The Beginner's Bible
Music
Bible Songs for Kids (music by Seeds Family Worship)
Hide 'Em in Your Heart (Scripture set to song)
Psalms, Hymns and Spiritual Songs for Kids
Pre-Made Curriculums
Kids Club by Answers in Genesis
Summer Bible Blast by Gospel Light
Backyard Bible Clubs by CEF Press
Activity Books
Sticker books with Bible stories
Coloring books featuring Biblical figures
Fill-in-the-blank workbooks with key verses
The more you integrate stories, verses, and songs into activities, the more meaningful kids' learning will be. Tap free printable resources from churches and Christian publishers to enhance your program without straining your budget. Homemade efforts also impart love!
Bringing God's Truth to Life for Children
A backyard Bible club lets you plant seeds of faith in young hearts right in your own community. Through prayerful planning and reliance on God's wisdom, you can create an uplifting space where kids grow closer to Jesus through the transformative truth of Scripture. Trust that the Holy Spirit will continue nurturing the seeds you plant in their impressionable hearts. Let your Bible club be a blessing!
Further Reading: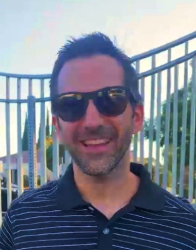 Latest posts by Paul West
(see all)