How to Build a Container Backyard Bar: The Complete DIY Guide
Backyard bars made from shipping containers are becoming an increasingly popular way to create a fun and eye-catching outdoor entertainment space. Their rugged durability makes them perfect for hosting gatherings in all seasons.
Transforming a basic shipping container into a fully-functional bar has many advantages over traditional built-in or portable bars.
If you're planning to build a container backyard bar then this comprehensive guide will take you through the entire process, from initial planning to final touches. Follow along to learn how to build your own backyard container bar on a budget. Let's get going……
Key Takeaways
Select a sturdy, watertight shipping container as the base for your DIY backyard bar.
Create a level foundation and customize the container with doors, windows, and interior layout.
Install necessary utilities like plumbing, electricity, and insulation during construction.
Outfit your container bar with furnishings, lighting, sound system, accessories and safety features.
Container bars are durable and customizable, perfect for entertaining and outdoor fun.
How Challenging Is This?
The idea of converting a shipping container into a container backyard bar may seem daunting at first. But with the right planning and preparation, you can create a cost-effective, long-lasting backyard bar that provides great functionality and aesthetics. The modular nature of containers means you can design it exactly how you want. Whether you want a simple beer tap or a full-service bar for entertaining, this project can enhance your outdoor living space.
Constructing your own container bar does require some building skills and access to the right tools. But it is very doable as a DIY project if you have some construction experience. We'll walk through the key steps involved so you can bring this popular backyard trend to life. Let's dive in and look at how to build a container backyard bar in detail.
Selecting and Preparing the Shipping Container
The first step is choosing a suitable shipping container. Newly manufactured containers are preferable for this project. Used containers may have corrosion or damage that requires extensive repairs.
Optimal dimensions are 20 ft long by 8 ft wide. This provides ample room for a bar, storage, seating, and circulation. Ensure any container you select is watertight and structurally sound. Also verify it meets local regulations for backyard structures.
Once you've purchased or sourced your container, the preparation work begins. Level ground is crucial, so clear the area and create a gravel or concrete foundation. Use shims if needed to ensure the container sits flat and stable.
Inspect the interior and exterior closely. You may need to grind down welds or smooth sharp edges for safety. Consider where you'll place doors, windows, and any openings you'll cut in the container walls. Mark these locations clearly before making any cuts.
Designing the Layout
Now comes the fun part – envisioning what your container bar will look like! Start by measuring the interior space and sketching ideas for the layout. Consider where you'll place these essential elements:
Bar countertop and backsplash
Sinks and taps
Refrigerators or coolers
Glass/bottle storage
Shelving
Seating area
Entryway
Also decide if you want to divide the space into separate bar and storage zones. You can get creative with the designs. Just ensure they are feasible within the container dimensions.
Research what permits and codes apply for backyard bars in your area. Many municipalities limit the allowable size and set rules for plumbing, electrical, fire safety, and more. Budget accordingly and make sure your design complies with regulations.
Constructing and Finishing the Container Bar
With your layout planned, it's time to start constructing. Begin by cutting door(s) and any windows into the container using an angle grinder or plasma cutter. Weld metal framing around the openings and install doors/windows.
Insulate the interior walls and ceilings using spray foam or rigid foam boards. This helps regulate temperature. Also vapor barrier and interior panel the walls for an attractive finish.
Build your bar countertop from moisture-resistant wood or other durable materials. Waterproof the counter surface. Install sinks, drains, taps, and other plumbing using rigid pipes where possible.
Add electrical wiring and outlets. Place lights strategically to create ambience. Install any needed HVAC or ventilation. Tiling the backsplash and floors is also a nice touch.
For the exterior, prime and paint the container in your desired colors. Freshen up the existing doors or install new customized doors. Add a sign, lighting, and other exterior decor details. Landscape around the container bar as the finishing touch.
Equipment and Furnishings
With the physical bar completed, it's time to outfit it. Here are some container bar additions to consider:
Refrigeration – Refrigerators, coolers, or kegerators to keep drinks chilled. Stainless commercial units are durable.
Furniture – Barstools, tables, and chairs to accommodate seating. Waterproof outdoor furniture works best.
Storage – Shelving, cabinets, or pegboards to organize glassware, garnishes, ice, etc.
Sound system – Speakers, amps, and audio equipment to set the mood with music.
Utilities – Sinks, bottle openers, blenders, and other barware.
Accessories – Coasters, napkins, decor, lighting, fans, heaters, etc.
Shop around to find bar furnishings that fit your budget and style. Make a checklist of everything you'll need to fully equip the container bar for service.
Safety and Maintenance
Like any permanent structure, a shipping container bar needs regular upkeep and monitoring. Check for any signs of damage or wear, and make repairs promptly. Watch for leaks, loose hardware, fraying electrical, or any potential hazards.
Integrate safety features like lighting along walkways, handrails on stairs, and fire extinguishers. Ensure the bar has adequate ventilation year round. Keep the container locked when not in use.
A container bar has unique maintenance needs. Wash the exterior periodically. Check and lubricate door hinges and locks. Keep the interior clean and free of pests. Hire a plumber and electrician annually for inspections.
With its ruggedness and flexibility, a shipping container really lends itself beautifully to becoming a customized backyard bar. Although it requires significant planning and elbow grease, you can create a bar that becomes a focal point for all your entertaining needs. Follow this guide to construct your own container bar and enjoy the rewards it will bring. Soon your backyard will be the ultimate hangout spot all year thanks to your on-site container pub!
Final Thoughts
Building your own shipping container backyard bar lets you design an entertainment space perfect for your needs and style. While it takes time, effort and skills to complete, the end result is a super durable backyard bar ready to serve cold drinks for years to come. With an eye for creativity and some construction know-how, you can have a custom container bar that will be the highlight of your patio. Just be sure to check local building codes and have the necessary permits in place before embarking on this exciting project. Gather your building supplies, put together a budget-friendly plan, and get ready to make some memories in your new backyard container hangout. Cheers!
Frequently Asked Questions
What Exactly is a Shipping Container Bar?
A shipping container bar is a bar structure created by repurposing a shipping container, usually a 20 or 40 foot long steel container. It offers a customizable backyard bar solution that is portable and more affordable than traditional builds. These heavy-duty containers can be modified into bars, restaurants, breweries and more.
Why Choose a Container Over Other Options?
Container bars have many benefits compared to permanent bars or portable drink stations. They provide sturdy pre-fabricated structures that can be adapted in multiple ways. Containers are weather and rust resistant, customizable, mobile if needed, and utilize recycled materials. Overall an economical and eco-friendly backyard bar option.
What Should I Know Before Starting Construction?
Review your local building codes and acquire any needed permits before modifications. Measure your space and design a layout that fits your needs. Have the ground leveled and a foundation prepared. Determine placement of doors, windows, and interior features during planning. Budget for materials, equipment, and hired help if needed.
How Do I Furnish and Decorate the Interior?
Creatively decorate your container bar interior by waterproofing surfaces, adding barstools, tables, shelving, and entertainment systems. Use lighting, color schemes, flooring, accessories and wall art to give your bar ambience. Stock up on refrigeration, glassware, utensils and garnishes. The options are endless for customizing your container to suit your taste.
What About Safety and Ongoing Maintenance?
Integrate lighting, railings, ventilation and fire safety features into your container bar design. Keep walkways clear and the bar locked when not in use. Regularly inspect for any damage or leaks needing repair. Wash and lubricate doors/hardware. Hire professionals annually to ensure electrical, plumbing and structure are in good shape. Take steps to make the bar safe and long-lasting.
Further Reading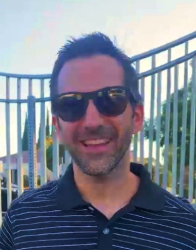 Latest posts by Paul West
(see all)