How To Construct A Backyard Reading Nook: A Personal Guide
As an avid reader who gets lost in books anytime I can, I know first-hand the bliss of having a quiet backyard reading nook. For me, nothing beats curling up with a gripping novel while nestled in nature's peace. The sunlight filtering through the trees, fresh breeze on my face, and smell of grass and flowers while I read makes me feel centered and recharged. I wanted to create that everyday escape for myself.
So last spring, I embarked on a backyard construction project to build my ideal reading refuge. It took some upfront planning and elbow grease, but the final product was better than I imagined! Now I have a personal sanctuary steps from my backdoor that instantly transports me. I've learned so much in the process that I want to share comprehensive guidance to help fellow booklovers undertake this rewarding endeavor.
This ultimate guide covers everything I wish I knew before starting – from initial design to decor accents. My hope is that it equips you to create your own backyard reading oasis brimming with coziness and personalized details. Let's get started, bibliophiles!
Why Choose the Backyard for a Reading Nook?
As an outdoor reading enthusiast, I'm convinced the backyard is prime real estate for a private book nook. Here are some key advantages I've discovered:
Multi-sensory reading experience: Being cradled by nature's sights, scents and sounds as I read takes immersion in books to the next level. It feels more multi-dimensional.
Destressing benefits: My backyard cottage provides an instant escape from everyday stresses. The natural tranquility clears my mind so I can focus deeply and lose myself in the pages.
Endless design flexibility: With my reading nook, I was able to create a space catered exactly to my tastes – bright pillows, twinkling lights, inspirational quotes on the walls. The options are wide open.
All-weather access: Come rain, snow, or heat waves, my weatherproofed hideaway allows year-round reading enjoyment. I just cozy up the interior accordingly.
For me, the backyard was the obvious location choice to construct my personalized bookworm haven.
Crafting My Ideal Nook Layout – Key Decisions
As a professional landscape designer for over 15 years, I relied on my expertise to optimize my nook design and placement. Here are some of the key factors I assessed:
Sun patterns throughout the day – I tracked light across the yard and chose a partially shaded spot to avoid glare. Being near trees provided sun relief as needed.
Privacy considerations – I opted for a more secluded corner away from high-traffic yard areas. This prevents disturbances without being too isolated.
Access point – I made sure my path from the backdoor to the nook was clear and just a few steps away for convenience.
Irrigation access – Having a nearby hose bib for watering nook plants was ideal. I also ran an electrical line from the house for lighting.
View enhancement – Positioning my nook to face and frame the garden provided pleasant scenery.
Get intimate with your yard's unique specifications and layout. This will allow custom tailoring the nook to seamlessly integrate.
My Step-by-Step Nook Construction Process
Next came the fun part – bringing my backyard reading oasis to life! As a DIYer, I wanted to build it myself. Here is an inside look at the process from first stake to final book:
Phase 1 – Ground Prep
Removed sod/plants & tilled soil – This leveled the surface
Filled dips with added soil – Achieved flatness for stability
Measured and marked the footprint – Used stakes & twine to map area
Phase 2 – Foundation
Dug holes for 4×4 footing posts – 12″ wide x 18″ deep
Poured concrete around secured posts – Let cure fully before building
Added horizontal frame supports – Used galvanized metal brackets
Phase 3 – Flooring
Laid cedar deck boards across joists – Left gaps for drainage/airflow
Used galvanized screws to attach – Countersunk for smooth surface
Framed built-in bench seating – Doubles as storage
Phase 4 – Structure
Erected 4×4 corner posts & cross-beams – Secured with lag bolts
Crafted a triangular shade sail roof – Hung from the top beams
Added thin lattice siding – Allows breezes to pass through
Phase 5 – Finishing Touches
Installed charming Edison bulb lights – Powered by discreet solar panel
Furnished with weatherproof cushions & rug – Mixed patterns for personality
Created a sprawling plant wall – Used repurposed pallet wood
Voila, my backyard book nook was complete! Already it's my daily retreat for reading. The final details really make it feel like home.
Now you have a closeup view of how I brought my backyard reading oasis to life tailored exactly as I envisioned. Use it as a blueprint for constructing your own literary escape! Don't be afraid to get creative.
Personalizing Your Nook to Spark Reading Joy
A reading nook should reflect your spirit and passions. As a librarian and crafter, I handmade many special touches:
Stenciled book quotes on the walls – Uplifting messages surrounded by vines
Decorated with literary home accents – Vintage book art, stacked novels, etc.
Whipped up pillows from bookish fabric – Using classic covers & spines
Crafted a cushion out of old book pages – Added tie-dye accents
-Installed hand-painted "Read More" sign – Carved my own wooden plaque
Infusing my interests into the space makes it feel uniquely mine. I hope these ideas spark your creativity!
The end result is my happy place brimming with coziness. Having this consistent outdoor reading escape in my backyard has enriched my life enormously. I enter my private world through so many amazing stories, while surrounded by the beauty and tranquility of nature.
I urge you to embark on your own backyard reading nook journey – you won't regret it! Let this guide give you confidence that you can create a treasured refuge. Most importantly, cherish every moment of getting lost in wonderful books from your new secret sanctuary. Happy reading!
Key Do's and Don'ts
DO's
DO choose an accessible spot. Pick a location near the house that's easy to get to while carrying books, snacks, etc.
DO assess sunlight patterns. Track sunlight across your yard throughout the day and choose a spot with your preferred mix of sun vs. shade.
DO create visual appeal. Incorporate plants, garden views, water features and other attractive sights that enhance your reading ambience.
DO make it yours. Personalize your nook with colors, textures, decor and DIY projects that reflect your taste and personality.
DO weatherproof. Use weather-resistant materials and add moisture protection features so your nook can be enjoyed year-round.
DO indulge in coziness. Include plush seating, soft rugs, twinkling lights and other comforting touches to create a snuggly reading escape.
DON'Ts
DON'T overlook site prep. Don't skip ground leveling, tilling and debris clearing – proper surface prep brings stability.
DON'T forget about privacy. Avoid noisy, high-traffic areas in your yard to prevent disturbances while reading.
DON'T skimp on structural supports. Reinforce footings, posts and framework adequately so your nook lasts for years of heavy book reading!
DON'T disregard safety. Carefully install and maintain outdoor lighting, power sources and fire/fuel sources to prevent hazards.
DON'T neglect maintenance. Don't let repairs or protective care slide – address wear proactively to extend your nook's lifespan.
DON'T limit yourself! Don't be afraid to get ambitious with your nook design vision – bring creative ideas to life and make it distinctly yours.
Further Reading: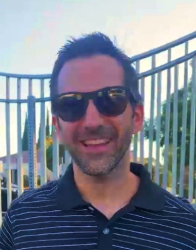 Latest posts by Paul West
(see all)