How to Make a Backyard Safari Hat Collection for Kids' Outdoor Adventures
Do you want to spark your child's imagination and curiosity about the natural world? Embark on backyard safari adventures together by crafting a collection of fun, creative safari hats!
Safaris conjure up thrilling images of exploring the African savanna but you can bring that spirit of adventure and discovery right to your own backyard. A homemade safari hat transforms your child into an amateur naturalist, ready to observe wildlife up close and gather specimens for their field notes.
Crafting safari gear together fosters bonding while allowing your child to unleash their creativity. The process also builds fine motor skills. Best of all, every time your kid dons their personalized gear, they'll be excited to set out on backyard expeditions.
This guide will walk you through making safari hats from readily available materials. We'll also cover how to care for your homemade hats and suggest other DIY gear to round out your backyard safari collection. Soon you'll be leading your own pint-sized Sir David Attenborough on thrilling adventures of discovery!
Why Backyard Safaris Spark Imagination and Curiosity
Backyard safaris encourage hands-on exploration and learning for kids. As an immersive outdoor activity, they provide a stimulating educational experience. Let's delve into some of the biggest benefits of backyard safaris:
Learning Through Adventure
A safari transforms your backyard into an exciting new world for kids to discover. As junior explorers, they'll develop observation and critical thinking skills by closely studying nature. Recording creatures and plants they find in a field journal also boosts science and writing abilities.
Fostering Creativity and Imagination
Backyard safaris allow creativity to flourish. Kids are free to imagine themselves as adventurous safari guides, making up stories about the flora and fauna they "encounter". Crafting their own safari gear stokes imagination further.
Quality Outdoor Time
Time spent outdoors has cognitive, emotional, and physical benefits for kids. Safaris get children engaged with nature, moving around as they explore. Being outdoors also helps soothe anxiety and boosts vitamin D levels.
Bonding Through Adventure
Embarking on backyard safaris makes for quality time together. Helping your child craft their safari vest and binoculars builds their confidence. Heading out on missions together then creates shared memories to cherish.
With achild's imagination, your backyard can transform into an exotic safari adventure! Now let's get started planning your DIY backyard safari gear.
Crafting Safari Hats for Backyard Adventures
One essential piece of safari gear is a hat to protect explorers from the elements. Creating homemade safari hats is an easy, fun crafting project to do with kids. Follow this step-by-step guide to make safari hat collections for your tiny adventurers.
Materials Needed
Crafting safari hats requires just a few inexpensive, widely available materials:
Cardboard – Cereal boxes or shipping cartons work well. Opt for sturdier cardboard if making an adult sized hat.
Scissors – Safety scissors are best for kids.
Tape – Duct tape or packing tape.
String – Yarn, twine, ribbon, etc.
Hole punch – A standard office hole punch.
Decorative materials – Construction paper, fabric scraps, feathers, pom poms, fake leaves/flowers etc.
Stock up on these essentials before diving into the hat-making process. Feel free to substitute and customize as desired.
Step-by-Step Hat Making Instructions
Follow these steps to transform simple cardboard and supplies into safari hats ready for adventure:
Cut cardboard into long strips around 2 inches wide. For kids, 20-24 inches long is ideal. For adult hats, cut 30 inch strips.
Poke holes about half an inch from both long edges of each strip using the hole punch. Space holes about 2 inches apart.
Loop the strips into rings and overlap the ends by about 2 inches. Tape the overlap securely on both sides.
Use the hole punch to make holes across the overlap, matching the spacing on the rest of the strip.
Choose one strip as the hat band and set aside. For kids, a 16-18 inch band is good. Adults can use a 24 inch strip.
Take the remaining strips and tape them together into rings of gradually smaller diameters. These will form the body of the safari hat.
Fit the strips together from largest diameter (the brim) to the smallest, overlapping the edges by about 2 inches. Tape the overlaps.
Punch holes in the overlaps to connect the strips together into the full hat shape.
Thread string through the holes to reinforce connections if desired. Knot at both ends.
Fit the hat band around the smallest ring, overlapping the ends by 2 inches. Tape in place.
Decorate the hat as desired with construction paper, fabric, pom poms, leaves etc. You can glue or tape decorations on.
And that's it – you now have adorable homemade safari hats ready for backyard adventures! For a snug fit, use a hole punch to add holes along the hat band and tie under your child's chin.
Customization and Size Adjustments
For smaller kids' heads, reduce strip lengths by a few inches when cutting cardboard.
Add or remove strips to adjust hat size for a perfect fit.
Embellish with themed decorations! Camouflage print, animal photos, leaves or vines work for a jungle safari look.
Use waiting time during steps like taping or punching holes to brainstorm safari character names and stories.
With the right homemade safari hat, your backyard becomes a jungle for them to explore! Now let's cover how to care for these budget-friendly cardboard creations.
Caring for Your Safari Hats
Cardboard safari hats likely won't withstand years of heavy use, though with proper care they can last for multiple safaris:
Store flat when not in use to help maintain shape.
Keep dry and avoid soaking in water. If hats get wet, reshape while drying.
Spot clean with a damp cloth for minor dirt or stains. Avoid submerging in water.
Reinforce weak points like connections and hat band with extra tape.
Redecorate to refresh look – just tape or glue new embellishments over old ones!
Make new hats each year or season for an easy crafting activity.
With some simple care, your handmade safari hats will keep fueling backyard adventures! Next let's look at rounding out your safari ensemble with other DIY gear.
More DIY Safari Gear for Backyard Adventures
A good safari guide comes prepared with more than just a sturdy hat. Craft one or more of these additional pieces of gear to complete your explorer's safari costume:
Binoculars
Use empty toilet paper or paper towel tubes for the binocular "lenses".
Attach them side by side with cardboard strips or old shoelaces.
Decorate with construction paper, stickers, or paint.
Add a strap with ribbon or string.
Compass
Trace a circle on cardboard and cut out.
Mark "N", "S", "E" and "W" for compass points.
Tape a bottle cap or button in the center as the dial.
Attach a loop of string to hang around the neck.
Safari Vest
Use a large brown paper grocery bag.
Cut out neck and arm holes.
Decorate with crayon-drawn pockets, leaf prints etc.
Add straps made from ribbon or tape.
Equipped with their customized safari gear, your child's imagination can fully immerse in the explorer character. Continue the fun by planning thrilling backyard safari adventures together.
Planning Exciting Backyard Safari Adventures
A key part of the backyard safari magic comes from your child using their creativity and new safari persona. You can add to the excitement by planning adventures with interactive elements and surprises:
Themed Safaris
Pick exciting nature themes like the jungle, desert, Antarctic or rainforest. Use props like pool noodles for glacier hikes or blue streamers to make rivers to cross.
Hidden "Specimens"
Plant clues like plastic insects and novelty bones for them to discover. Have them log the specimens in their field journal.
###Safari Snacks
Pack themed food like animal crackers, fruit leather, or trail mix. Take regular backyard picnics up a notch by dining on "safari rations".
Surprise Encounters
Dress in a costume like a ranger, Indigenous person, or explorer yourself. Act out a character for them to interact with during the backyard safari.
Nature Quests
Send them to find specific objects from nature like an oval-shaped leaf or a smooth rock. Getting them engaged in nature boosts the learning.
With a bit of planning, your backyard becomes a rich environment for adventure and discovery!
Let the Backyard Safaris Commence!
Equipping little explorers with handmade safari hats and gear is a fun family activity that sparks their imagination and curiosity. As their guide, you can enrich the experience by planning themed safaris and adding interactive elements.
Safaris encourage hands-on outdoor learning through adventures. Your child will build observation skills by studying nature up close as they embark on quests. Recording findings in a field journal also develops writing abilities.
Most importantly, backyard safaris create lasting memories as your child's imagination transports them to exotic places. The safari hat and costume you craft together foments the sense of exploration and discovery.
As parents, providing activities that foster creativity, curiosity and problem-solving sets kids up for success. Backyard safaris hit all of these areas in a fun, hands-on way. So grab your cardboard and craft supplies to whip up safari hats and gear! Your own amateur naturalist is waiting eagerly to venture forth and explore.
Supplemental Reading
A DIY Backyard Safari for Kids: Easy Outdoor Play Adventure! – Barley & Birch

This link offers ideas for creating a mini backyard safari adventure for kids. It provides inspiration for imagining a backyard as different safari environments and suggests various safari-related activities.

DIY Jane Goodall Safari Vest and Hat – Bravery Mag

This link provides a Jane Goodall-inspired DIY project where kids can create their own safari vest and hat. It includes a list of supplies and step-by-step instructions for crafting both items.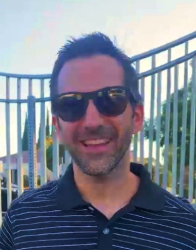 Latest posts by Paul West
(see all)