How to Organise a Backyard Casino Party: The Ultimate Guide
Organising a backyard casino party can be a thrilling way to bring the excitement of Las Vegas right to your own home. Whether you're celebrating a birthday, hosting a fundraiser, or just looking for a unique way to spend an evening with friends, a casino theme party can be a hit. With the right planning and attention to detail, you can transform your backyard into a glamorous outdoor casino haven.
Key Takeaways:
Choose a theme for your casino party.
Plan the games and set up casino tables.
Consider hiring professional dealers.
Set the mood with lighting, music, and decor.
Think about food and drinks that fit the theme.
Choosing a Theme for Your Casino Party
Every great casino party starts with a theme. While the classic Las Vegas style is always a hit, you can also consider other themes like a James Bond Casino Royale night or a 1920s speakeasy casino.
Setting Up the Casino Games
When it comes to casino games, variety is key. Here are some popular choices:
Poker Tables
Poker is a classic casino game that's always a hit. Set up a few tables, depending on the number of guests. You can either play for fun or have a small buy-in to make things interesting.
Roulette Wheel
The thrill of the roulette wheel can be a great addition to your backyard casino. It's simple to play and can accommodate many players at once.
Blackjack Tables
Blackjack is another popular casino game that's easy to set up and play. Consider hiring a professional dealer to make the experience more authentic.
Creating the Perfect Casino Ambiance
The right ambiance can make or break your casino party. Here's how to set the mood:
Lighting
Soft, ambient lighting can create a casino-like atmosphere. Consider using string lights, lanterns, or even LED candles to set the mood.
Music
Create a playlist of classic casino tunes or hire a live band to play jazz or swing music.
Decor
Think red, black, and gold. Use playing card decorations, dice, and casino-themed centrepieces to bring your theme to life.
Food and Drinks
No casino night party is complete without some delicious party food and drinks. Here are some ideas:
Cocktails
Serve classic cocktails like martinis, mojitos, and whiskey sours. You can also create a signature cocktail for your party.
Snacks
Offer a variety of finger foods like sliders, shrimp cocktails, and stuffed mushrooms. Consider setting up a buffet or hiring a caterer for a more elaborate spread.
Considerations for a Successful Casino Night
Budget
Determine your budget early on. This will help you decide on the number of games, decorations, and food and drinks.
Invitations
Send out invitations at least 3-4 weeks in advance. You don't want people to miss your exciting casino experience.
Hiring Professional Dealers
Having professional dealers can elevate the experience of your casino party. They not only bring authenticity to the games but also ensure that the rules are followed and that everyone has a good time.
Benefits of Hiring Professional Dealers
Expertise: They know the ins and outs of the games and can guide beginners.
Authenticity: It feels more like a real casino when you have professionals dealing with the cards.
Smooth Gameplay: They can handle disputes and ensure games run smoothly.
Incorporating Fun Add-ons
While the main attraction of your casino party will be the games, consider adding other entertainment options to keep the fun going.
Photo Booth
Set up a photo booth with props related to your theme. This not only provides entertainment but also gives guests a keepsake from the event.
Live Entertainment
Consider hiring a singer, magician, or even a comedian to entertain guests between games.
Safety Measures
While fun is the main goal, safety should always be a priority. Here are some tips to ensure everyone has a good time without any mishaps:
Limit Alcohol Consumption
While drinks are a staple at casino parties, ensure there's a limit. Consider hiring a bartender who can keep an eye on consumption.
Game Rules
Make sure everyone understands the rules of the games. This can prevent disputes and ensure everyone enjoys the games.
Involve Your Guests
The best parties are those where guests feel involved. Here are some ways to ensure everyone feels a part of the event:
Costume Contest
Based on your theme, hold a costume contest. This can be a fun way to get everyone involved and add to the festive atmosphere.
Raffles and Prizes
Hold raffles throughout the night. This can be a fun way to give away prizes and keep the excitement going.
Casino Party Dress Code
Dressing up can be one of the most exciting parts of a casino party. Encourage your guests to dress according to the theme. Whether it's a black-tie event, a 1920s speakeasy style, or a more casual affair, make sure your guests know ahead of time.
For Men
Classic Look: Suit and tie or tuxedo for a more formal event.
Casual Look: Polo shirts and chinos if it's a more laid-back affair.
For Women
Classic Look: Evening gowns or cocktail dresses.
Casual Look: Sundresses or blouses with skirts or trousers.
Frequently Asked Questions
How much does it cost to host a backyard casino party?
The cost can vary based on the number of guests, type of games, and other entertainment options. On average, it can range from $500 to $5,000.
Can I host a casino party without real money?
Absolutely! Many casino parties use chips without monetary value. Guests can play for fun or for prizes.
Do I need a permit to host a casino party?
If you're not playing for real money and it's just for entertainment, generally, you don't need a permit. However, always check local regulations to be sure.
Tips for a Successful Casino Party
Send Invitations Early: This gives guests ample time to RSVP and prepare.
Have Enough Seating: Ensure there's enough seating for everyone, especially around game tables.
Hire a DJ or Create a Playlist: Music is essential to set the mood.
Consider Dietary Restrictions: When planning the menu, consider the dietary needs of your guests.
Final Thoughts
Organizing a backyard casino party can be a lot of work, but with the right planning, it can be a memorable event. Remember to focus on the guest experience, from the games and entertainment to the food and drinks. With a bit of effort, you can bring the excitement of Las Vegas right to your backyard!
[https://fernandmaple.com/uncategorized/casino-night-party-ideas/]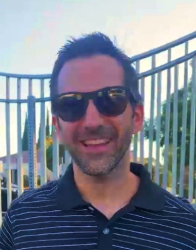 Latest posts by Paul West
(see all)