Inspiring Backyard Pavilion Ideas for Every Home: From Poolside to Picnics
You know, a backyard pavilion can really transform an outdoor space into a luxurious area for relaxation, entertainment, and connection. With creative designs and smart functionality, pavilions provide shade, shelter, and an inviting backdrop for gatherings with family and friends. If you're looking to upgrade your backyard, incorporating a well-planned pavilion should be at the top of your list. This guide will explore brilliant concepts and backyard pavilion ideas to inspire your perfect project.
Key Takeaways
Backyard pavilions provide versatile shade, shelter and an inviting backdrop for outdoor activities and gatherings.
Smart placement, creative amenities and weatherproof furnishings allow pavilions to extend living space enjoyment.
Attached pavilions work well for outdoor kitchens and dining rooms with easy home access.
Poolside pavilions give swimmers refuge and a shady spot for relaxation without leaving the water.
Movable shade pavilions and canopies allow flexibility in providing cover wherever needed.
Backyard pavilions are structures that provide cover and shade for outdoor living areas. Unlike gazebos which have more solid walls, pavilions utilize open-air designs with curtains, screens, or overhangs. This allows maximum airflow while still offering protection from the harsh sun and summer showers.
Pavilions are highly versatile and can serve many functions depending on their size and layout. A pavilion attached to your home makes an ideal outdoor kitchen or dining space. Larger detached pavilions work well for backyard parties, family reunions, or even yoga studios.
With customization and creativity, your backyard pavilion can enhance how you use your outdoor property and become a beautiful extension of your living space.
When planning your backyard pavilion, consider how you want to utilize the space. Gather inspiration from social media, home remodeling sites, and pavilion retailers. Focus on choosing flexible, functional designs that will get frequent use. Also factor in your climate, property size, and budget.
With mindful planning guided by your lifestyle needs, you can craft a backyard pavilion that delivers perfect outdoor living for years to come. Get ready to bring your property to life and enjoy the benefits of outdoor rooms that a well-designed pavilion offers. Let's start thinking about some options.
Outdoor Kitchen Pavilion Ideas
One excellent way to utilize a backyard pavilion is by incorporating cooking and dining amenities to create an outdoor kitchen. Attached pavilions that open directly from your home make access convenient for serving and cleanup. For a luxurious alfresco cooking experience, consider including features like:
Built-in grill, sink, cabinets, and countertops
Small refrigerator or beverage center
Ceiling fans and lighting
Bar-height or full dining table and chairs
Storage for cooking tools and supplies
With electricity and plumbing, you can outfit your outdoor kitchen pavilion for parties or everyday meals. Use curtains to provide adjustable airflow and privacy. Select weather-resistant furnishings that can handle exposure to sun and rain. Grilling, prepping, and dining in your own backyard oasis is an unbeatable way to enjoy outdoor living.
Outdoor Living Room Pavilion Ideas
Your backyard pavilion doesn't have to be just for cooking and dining. With furnishings like couches, chairs, rugs, and a TV you can create a comfortable outdoor living room. Attach your pavilion to the home for easy access or use a detached structure for a separate backyard escape. Ideas for an inviting outdoor living room include:
Sectional sofa and lounge chairs oriented around a TV
Fireplace or fire pit with built-in seating
Weatherproof rugs and side tables
Misting system for cooling breezes
Lighting options like lamps, sconces, and string lights
Ceiling fans or portable fans
Make your outdoor living room a true oasis with power outlets, WiFi extenders, and even a mini fridge or beverage station. Use privacy screens, curtains, or blinds to control sunlight and views. A cozy, well-appointed backyard living room pavilion provides the perfect place to relax alone or host family movie nights.
Poolside Shade Pavilion Ideas
For homeowners with swimming pools, a poolside pavilion can provide treasured shelter from the hot sun. When positioned next to the pool, a shade pavilion gives swimmers respite to enjoy food and drinks without fully leaving the water. Poolside pavilions should have high ceilings to allow airflow and discourage moisture buildup. Consider these enhancements:
Sun shades or sail shades to block direct sun
Fans to keep air circulating
Outdoor shower stall
Poolside furniture like loungers, tables, and chairs
Serving counter with mini fridge and ice maker
During summertime parties or family pool days, guests will flock to the comfort of your poolside oasis. For rainy days, the pavilion roof allows swimming and fun to continue outdoors. Ensure electrical outlets meet codes and are equipped with GFCI covers. A thoughtfully designed poolside pavilion improves recreation and also adds value to your backyard.
Additional Backyard Shade Pavilion Ideas
Besides designated activity areas, consider adding a backyard shade pavilion simply for extra refuge on hot sunny days. Relax under an open roofed structure on your patio, porch or deck. Protect outdoor dining tables and lounge sets by positioning them under a pavilion. For adaptable shade, use:
Portable pavilions and pop up canopies also make it easy to move shade wherever needed. Use corner filler curtains to enclose two or more sides when more cooling and privacy is desired. Unexpected backyard gatherings happen, so keep patio seating and areas under your shade pavilion open and ready for use.
Picnic Area Pavilion Ideas
Schools, parks, campgrounds, and community spaces often utilize outdoor pavilions to provide shelter for group picnics and gatherings. These public pavilions typically use metal roof frames supported by posts set in permanent concrete footings. Consider these design aspects:
Open design with perimeter benches
Multiple large picnic tables
Trash bins and recycling containers
Lighting and electrical outlets
Grills or fire pits with seating
Nearby restroom access
Look for durable materials like powder coated steel, aluminum, or laminated wood. Storage closets allow keeping supplies onsite securely. Check local codes for specifications like minimum footage per picnic table and required handicap access. Thoughtfully designed public pavilions create welcoming community spaces for meals, meetings, and recreation for all to enjoy.
Frequently Asked Questions
How much space is needed for a backyard pavilion?
The space needed depends on the pavilion's purpose. A small 8×8 foot pavilion can cover a bistro set while a 20×20 pavilion accommodates outdoor dining and lounging. Factor in surrounding clearance for traffic flow and activities.
What are the best materials?
Outdoor-rated woods like cedar and reinforced PVC panels are attractive and weather-resistant options. For roofing, use aluminum, steel, or corrugated polycarbonate which won't warp or rot. Utilize screens and curtains for adjustable airflow.
Should I build or buy?
Purchasing a pre-engineered pavilion kit is easiest for DIY installation. For custom designs, hire an experienced contractor to build an attached or detached pavilion suited to your space. Consider your budget, skills, and time commitment.
How can I make a pavilion feel homey?
Add creature comforts like fans, heaters, lighting options and power outlets. Decorate with weatherproof rugs, pillows and curtains for color. Flowers, greenery and backyard views also create ambiance. Outdoor furniture like sectionals and dining sets feel welcoming.
What permits do I need?
If under 200 square feet often no permit is required. Larger or attached pavilions may need zoning approval and meeting building codes. Check with your city permit office to understand regulations for permanent structures and electrical or plumbing additions.
How can I save money on my pavilion project?
Price shop pavilion kits and materials from multiple retailers. Use existing yard structures like your home, garage or trees to anchor one side rather than installing new posts. Choose portable pavilions or pop up canopies if less permanence is okay. Install the roof yourself and hire a pro just for electrical and finishes.
Further Reading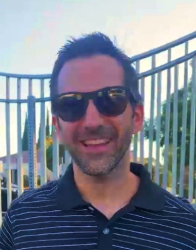 Latest posts by Paul West
(see all)