Lumberjack Party Ideas: Host a Legendary Get Together With Our Guide
If you're looking to throw a fun and unique party, a lumberjack theme can be a great option. Lumberjack parties have become increasingly popular over the years, allowing hosts to get creative with plaid, forest decor, and hearty party foods. Whether it's for a rustic birthday bash or a weekend get-together with friends, a lumberjack party is sure to be a hit.
In this comprehensive guide, we'll walk through all the elements that bring the spirit of the woods right to your home. From costumes and invitations to food and activities, we've got you covered with plenty of lumberjack party ideas. Let's get started!
Setting the Scene: Embracing the Lumberjack Theme
The first step in planning any party is establishing a cohesive theme to tie everything together. When it comes to a lumberjack party, you'll want to incorporate design elements that evoke the great outdoors:
Plaid galore: This classic print screams lumberjack. Use plaid tablecloths, napkins, cups, straws, and more. Hang plaid ribbons and bows around the party space. Have guests wear plaid shirts or bandanas. Go all out with plaid.
Rustic, woodsy decor: Bring nature indoors with items like pinecones, artificial trees, stacks of faux logs, and potted plants. Display vintage tools, lanterns, and other rugged accessories.
Forest artwork: Print out pictures of the woods or majestic mountains to hang up. Use birch bark or faux animal fur as decorative wall hangings.
Cabin furnishings: Incorporate comfy furniture, cozy blankets, antler chandeliers, and faux taxidermy mounts. Think of how a rustic cabin interior would look.
Outdoorsy lighting: Use mason jars wrapped in string lights. Hang lanterns from tree branches or the ceiling. Place candles in tin buckets or wood log slices.
With the right mix of plaid, nature, and rustic charm, you'll transport guests right into a cozy lumberjack lodge nestled deep in the woods.
Dressing the Part: Lumberjack Costumes
What's a lumberjack party without the iconic costumes? Encourage guests to fully embrace the theme by dressing up as burly lumberjacks and tough lumberjills.
Here are some easy costume ideas:
Flannel shirt: An oversized buffalo plaid flannel shirt is perfect for achieving that rugged lumberjack look. Roll up the sleeves for even more style points.
Jeans or overalls: Beat-up denim pants or overalls add to the authentic vibe. You can even cut jeans short to make DIY jorts.
Boots: Lace-up work boots complete the outfit. For women, try cowboy boots instead.
Plaid accessories: Don't forget small details like a plaid scarf, beanie, bowtie, or hair bow.
Fun extras: Give your costume an outdoorsy spin with items like tool belts, fake beards, knit gloves, and hard hats.
For an extra memorable touch, have everyone gather before the party for a special photo shoot while dressed up. Then print out the pictures to display around the party space. Guests will get a kick out of seeing themselves all lumberjacked up.
Invitations that Impress
Once your lumberjack look is locked down, it's time to create inviting invitations. You'll want invite designs that reflect the theme from the moment they land in guests' mailboxes.
Some creative lumberjack party invitation ideas include:
Plaid pattern: Use a buffalo plaid or red flannel print as the background design. This alone sets the tone.
Woodsy illustrations: Incorporate clip art or drawings of trees, lumberjacks, log cabins, and other rustic images.
Axe props: Glue tiny plastic axes onto the invitations for a fun 3D embellishment.
Camping postcards: Print invites onto faux vintage postcards made to look like they just arrived from sleepaway camp.
Lumber-themed wording: Get clever with phrases like "Plaid you'll be there" or "We wood love it if you can make it."
Time capsule note: Include a small envelope with instructions for guests to seal a note to the guest of honor inside. At another pre-determined age or milestone, the honoree can re-open it.
With eye-catching invitations in hand, your guests will start getting excited for the festivities ahead. Time to start planning the ultimate lumberjack menu.
Feast Like a Lumberjack: Hearty Party Food Ideas
Lumberjack grub is all about rustic comfort foods that provide fuel for a hard day's work in the woods. Pack the party spread with these hearty grub ideas:
Breakfast Favorites
Flapjacks galore: Pancakes are a lumberjack breakfast staple. Offer a pancake bar with a variety of sweet and savory toppings like whipped cream, chocolate chips, syrup, jams, and butter.
Build-your-own breakfast sandwiches: Set out piles of bacon, sausage, ham, cheese, and eggs so guests can craft their perfect sandwich combo.
Overnight oats in jars: For a make-ahead morning treat, layer oats with milk, chia seeds, nut butter, and fruit. Guests can grab and go.
Breakfast pastries: Muffins, danishes, croissants, scones, and cinnamon rolls are ideal for a morning spread.
Lumberjack Drinks
Hot coffee and tea: Wake up with a jolt of caffeine from fresh brewed coffee or a hot cup of tea.
Spiked coffee drinks: Add a splash of whiskey, rum, or peppermint schnapps to coffee for an adult treat.
Log punch: This fruity cocktail features vodka, guava juice, Sprite, and pineapple. Garnish with pineapple fronds.
Mountain moonshine: Mix up a batch of this sweet apple cider and caramel vodka cocktail.
Hardy Snacks and Sides
Trail mix bar: Let guests build custom trail mixes from a spread of nuts, seeds, dried fruit, granola, chocolate chips, and coconut.
Chili bar: Offer pots of hearty chili alongside bowls of shredded cheese, diced onion, avocado, and corn chips for topping.
Campfire beans: Bake up pots of baked beans, cowboy caviar, vegetarian chili, and other rustic bean dishes.
Campfire packets: Assemble foil packets of veggies, meat, potatoes, and seasoning. Guests can cook them over a backyard campfire or grill.
S'mores bar: Include graham crackers, marshmallows, chocolate bars, and fun mix-ins like peanut butter cups or apple slices.
Show-Stopping Lumberjack Cakes
A party isn't complete without a spectacular cake as the centerpiece. Deck out your confection with these lumberjack cake ideas:
Stump cake: Frost a round cake to resemble a tree stump. Use brown frosting for "bark" and top with fondant mushrooms.
Plaid cake: Cover the cake in plaid fondant or frosting using a paint palette knife. Top with vibrant flowers for contrast.
Axe or saw cake: Shape sheet cake into the form of an axe or saw blade. Coat with gray frosting and add handle details.
Log cabin cake: Use rectangular cakes to form the logs of a cabin. Frost with brown "bark" and add twig roof details.
Guests will be impressed with your cake skills. Now let's talk entertainment.
Lumberjack Party Activities and Entertainment
Once everyone is fueled up on flapjacks and other hearty fare, it's time to get guests involved in some rustic revelry.
Lumberjack Photo Booth
Let party people ham it up in a DIY flannel photo booth:
Use wood pallet boards or faux barn wood as a backdrop. Lean against a wall or hang from ropes.
Lay down a green artificial turf runner as the floor.
Provide plaid shirts, vests, hats, and other costume pieces as props.
Add fun signs like "You're Axe-tremely Special" or props like plastic axes and chainsaws.
Provide printouts of the photos as lumberjack-themed souvenirs.
First Year Time Capsule
For a first birthday, set up a time capsule activity for guests to participate in:
Hand out index cards and pens. Have guests write a memory or note to the birthday boy or girl.
Collect the cards and place in a sealed container or box to be opened at a future age or milestone.
When the honoree eventually re-opens it, the memories inside will be a cherished memento.
Outdoor Games
Get some friendly competition going with classic outdoor games using a lumberjack twist:
Host a plaid sack race or egg-on-a-flannel relay race.
Set up cornhole boards with painted or plaid designs.
Play old-fashioned lawn games like washers, horseshoes, log rolling, and log sawing.
The fresh air and playful games will keep your lumberjack guests making merry well into the afternoon.
Final Thoughts on Throwing a Lumberjack Bash
As you can see, there are so many creative ways to bring the spirit of the forest right to your own backyard. With the right mix of rustic decor, hearty eats, and lively activities, your lumberjack party will be a legend among your guests.
The best part of throwing a themed bash is seeing everyone embrace the motif wholeheartedly. Don't be surprised if your lumberjack party ends up being a yearly tradition that friends look forward to every year.
So tap into your inner Paul Bunyan or lumberjill, put on your favorite plaid shirt, and get ready to throw one unforgettable lumberjack party! Let us know how your shindig goes in the comments.
How Do I Incorporate Lumberjack Theme Into Decor?
Use plaid tableware, woodsy accents like pinecones and lanterns, and cozy cabin furnishings. Print forest artwork and hang plaid ribbons to transport guests into a rustic lodge.
What Food Should I Serve?
Offer hearty breakfast staples like pancakes, overnight oats, and sandwiches. Include lumberjack drinks like spiked coffee and sweet cocktails. Set out trail mix bars, chili, campfire packets, and showstopping lumberjack cakes.
What Entertainment Works Well For A Lumberjack Bash?
Set up a DIY flannel photo booth and lawn games like cornhole and horseshoes. For a 1st birthday, organize a time capsule activity for guests to contribute memories. Outdoor activities will keep your lumberjack guests making merry all day.
Further Reading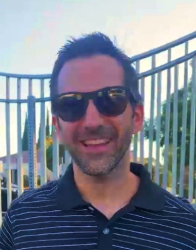 Latest posts by Paul West
(see all)