49 Landscape Business Name Ideas
Searching for the perfect name to grow your landscaping brand? The pressure's on to find something catchy yet professional – not an easy feat in a crowded industry.
Take a deep breath, because we're here to help spark your creativity and inspire your branding with a catch-all list of 49 landscaping company name ideas.
Clustered into creative categories and covering trends from eco-friendly to upbeat and artistic, our comprehensive names list takes the brainstorming and hard work out of branding. So grab a pen and get ready to find the ideal title to give your business instant curb appeal…and don't forget to check if any name you  like is already taken of course!
Creative Company Names That Stand Out
1. Green Thumb Landscaping – Establish your green thumb reputation with this traditional and trustworthy name.
2. Precision Landscape Services – Conveys your meticulous attention to detail and quality work.
3. Pro Lawn Care – Simple and clear name indicating your professionalism.
4. The Lawn Pros – Emphasizes your expertise and pro status in lawn care services.
5. A-1 Landscaping – Gets across your top-notch, 5 star services.
6. Elite Landscaping – Indicates your premier, high-end services.
7. Quality Landscapes – Focuses on your exceptional, high-quality designs.
8. Yard Masters – Position yourself as a master of yard and lawn care.
9. Super Lawns – A bold, confident name promising superlative lawns.
10. Five Star Lawns – Conveys luxurious, premium lawn services.
Upbeat & Playful Names to Delight
11. GreenDreams Landscaping – Evokes positive visions of luscious, green landscapes.
12. Happy Lawns – A feel-good name promising cheerful outdoor spaces.
13. Brilliant Landscapes – Describes stunning, vividly colorful designs.
14. Vibrant Gardens – Energetic, lively name for full of life gardens.
15. Colorful Greenery – Vivid, bright hues in your lush landscaping.
16. Greenacres Landscaping – Peaceful, pastoral landscapes.
17. Joyful Lawns – Cheerful, upbeat name for happy outdoor living.
18. Lush Landscapes – Indicates your rich, abundant plantings.
19. Green Havens – Welcoming, verdant gardens and lawns.
20. Paradise Lawns – Idyllic, heavenly landscapes.
Nature-Inspired Titles
21. Natural Design Landscaping – Focuses on organic, earthy landscapes.
22. Evergreen Landscapes – Timeless, classic landscapes with year-round greenery.
23. Nature's Touch Landscaping – Connects your work to the beauty of nature.
24. Garden Tranquility – Peaceful, calming outdoor living spaces.
25. Earthly Landscapes – Down-to-earth, natural designs.
26. Native Landscapes – Landscapes using local, indigenous plants.
27. Wildflower Landscapes – Vibrant landscapes with wildflowers.
28. Moss Rock Landscapes – Rustic, woodland inspired designs.
29. Forest Lawns – Lush, wooded landscape designs.
30. Mother Nature Landscapes – Connects to the beauty of the natural world.
Innovative & Original Names
31. Picture Perfect Lawns – Manicured, magazine-worthy lawns.
32. LandArt Landscaping – One-of-a-kind landscapes as living artworks.
33. Canvas Lawns – Imaginative landscapes as green canvases.
34. Creative Greens – Inventive designs and lush, green spaces.
35. Imaginative Landscapes – Innovative, visionary landscape designs.
36. Sculptured Lawns – Intricately shaped, contoured lawns.
37. Greenovations – Innovative, eco-friendly landscapes.
38. Artful Greens – Creative landscapes blending nature and art.
39. Mindful Landscapes – Thoughtful, intentional landscape designs.
40. Visionary Landscapes – Forward-thinking, inspired designs.
Eco-Friendly Company Names
41. EcoGreen Landscaping – Sustainable, earth-friendly services.
42. Green Earth Landscapes – Eco-conscious designs using organic techniques.
43. Sustainable Lawns – Maintaining lush lawns while caring for the planet.
44. Eco-Conscious Landscaping – Responsible landscaping minimizing environmental impact.
45. Earth-Friendly Landcare – Caring for the earth through sustainable practices.
46. Organic Lawns – Using natural, non-toxic methods and materials.
47. Eco-Care Landscapes – Environmentally responsible services.
48. Greenscape Services – Sustainable landscapes enhancing nature.
49. Eco-Wise Landscapes – Wise, planet-friendly landscaping services.
Key Do's and Don't's
Do's
Use Descriptive Words – Include words that describe your services like "lawn", "landscape", "garden". This helps connect your name to your industry.
Consider Specialties – If you have a specific specialty like xeriscaping or native plants, incorporate it into your name.
Use Location – Your city, region or locality in the name helps customers find you locally.
Highlight Values – Words like "eco-friendly", "natural" or "organic" convey your business values.
Be Unique – Get creative with puns, wordplay and imagery to stand out from competitors.
Keep it Simple – Avoid overly complex or confusing names. Straightforward is best.
Check Availability – Research to ensure your name doesn't already exist or infringe.
Don'ts
Overcomplicate – Stay away from long, convoluted names that are hard to remember.
Make Unsubstantiated Claims – Don't use words implying you're the "best" if you can't back it up.
Use Overused Words – Avoid cliché words like "green" or "lawn" unless you put a unique spin on them.
Copy Others' Names – Steer clear of names too similar to existing companies.
Use Restricted Words – Don't include restricted words like "Olympic" or "National" without permission.
Ignore Legal Issues – Don't forget to check for trademarks or potential copyright issues.
Forget Your Audience – Don't choose a name your target customers won't understand or relate to.
Further Reading About Landscape Business Name Ideas
What Should You Name Your Landscaping Business?
How To Effectively Name Your Lawn Care Business Now For Future Success
What Would I Do Differently – Naming My Business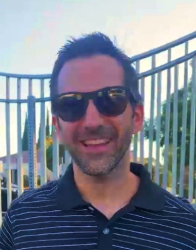 Latest posts by Paul West
(see all)