Backyard Fake Grass Ideas: The Complete Guide for Homeowners
Artificial grass, also known as synthetic turf and fake grass, has come a long way from the scratchy green carpeting of yesteryear. As backyard landscaping trends embrace lush, low-maintenance designs, innovative artificial grasses provide attractive, eco-friendly solutions for many spaces. This comprehensive guide will explore everything you need to know about artificial grass, from pros and cons to creative uses, practical installation, and environmental benefits. Let's dive in and see if artificial grass could be right for your home.
Key Takeaways
Modern artificial grasses mimic real grass without constant upkeep
Weigh pros vs cons to see if synthetic turf fits your landscape goals
Proper installation and care maximize the longevity of artificial grass
Creative designs use backyard fake grass ideas in innovative ways beyond basic lawns
Artificial grass saves water, money, and maintenance compared to natural lawns
What Is Fake Grass and How Does It Work?
Artificial grass refers to synthetic turf products designed to mimic natural grass. Today's artificial grasses use advanced materials to recreate grass blades, thatch, and backing. This gives the look and feel of lush lawn with less maintenance.
At the core of quality artificial turf is the grass blade technology. Rather than painted plastic, modern systems use polyethylene or polypropylene grass blades shaped and colored to match natural varieties. These blades are tufted into the backing to provide thickness and durability.
An infill system helps support the blades. Options like silicon or acrylic coated sand provide stability. It also protects blades and provides some shock absorption. Some systems incorporate infill made from recycled tires for additional cushioning.
Together, the grass blades, thatch, backing, and infill system create a durable, natural looking turf. From a distance, quality artificial grass blends into the landscape. Up close, the soft, grass-like texture is maintained while eliminating mowing, watering, and other hassles.
"Recent advances let you have gorgeous, eco-friendly turf that's ideal for busy families and entertainers," says James Winston, owner of Synthetic Grass Pros.
The Pros and Cons of Artificial Grass
Like any landscaping decision, weighing the pros and cons of artificial grass will help determine if it fits your lifestyle.
Pros
Requires no mowing, fertilizing, or watering
Stays green and lush year-round in any climate
Safe for children and pets
Minimal maintenance required
Drought resistant and reduces water usage
Environmentally friendly compared to natural grass
Saves time and physical labor for homeowners
Multiple design options for creative landscaping
Long lifespan of 15-25 years for quality systems
Cons
Higher upfront installation cost
Periodic cleaning required
Can get hot in direct sun during peak heat
Limited shock absorption compared to soil and grass
Drainage and erosion challenges on slopes
Synthetic look not for all landscaping aesthetics
Produced from plastics (polyethylene, polystyrene etc.)
Regular blade grooming needed in high traffic areas
Carefully weighing these factors will clarify if artificial grass fits your goals. For many homeowners, the pros strongly outweigh the cons.
Selecting Artificial Grass for Specific Purposes
Your intended uses will help guide materials selection. Quality artificial grass comes in various blade lengths, shapes, and infill for custom performance.
Best for Families with Pets
Pets can take a toll on natural lawns. For homes with dogs and cats, artificial grass offers an attractive, pet-friendly solution.
Prioritize soft blades with antimicrobial protection to prevent odors. Infill containing recycled tires creates a comfortable play surface for pets while providing durability.
Opt for wider, longer blades around 3/4″ to 1.5″ long to prevent matting and mimic natural grass. This allows blades to stand up to regular activity.
Artificial grasses like this pet-friendly option blend realism with heavy duty resilience. Their longevity and cleanability keep high traffic pets areas looking pristine.
Child-Friendly Options
Safety comes first when selecting turf for kids. Prioritize non-toxic, lead-free construction from a reputable brand.
Look for a dense, flat grain without sharp edges. Plush blades cushion falls while infill lends stability underfoot. This prevents injuries from trips and tumbles in play areas.
While kids might enjoy pet turf, opt for shorter blade heights around 1/2″ to 3/4″. This improves traction for bikes, balls, and active feet. Include antimicrobials to retard mold and bacteria.
Recreational and Sports Applications of Artificial Grass
Backyard putting greens, tennis courts, playgrounds and more benefit from artificial turf. Recreating the speed and playability of natural grass is key.
For golf and bocce ball, very short-blade turf mimics greens and reduces friction. Denser knit backing adds stability to ball roll and footwork. Infill may use sand and rubber for premium cushioning.
Longer blade lengths around 1″ to 2″ suit general play areas. The additional height and plushness prevent injuries from falls compared to natural grass. Increased UV-stability ensures vibrant color after years of sun exposure.
"Artificial grass removes weather and maintenance limitations for recreational areas," advises Michael Chen, landscaping designer. "Families gain usability no matter the season."
Designing: A Creative Exploration
Artificial turf offers designers expanded options not possible with natural grass. Exploring these creative potentials can inspire innovative landscapes.
Landscape Design Principles with Artificial Grass
Trained landscapers treat artificial grass like any other building material. Layout, scale, and textures blend together for a cohesive look.
Arrange turf shapes and varieties to provide visual interest and direct foot traffic. Mix textures by bordering artificial grass with rock beds, flower gardens, or hardscaping. Consider limiting highly manicured turf to key areas rather than blanketing the entire yard.
Set expectations with proportion – a putting green looks realistic on a small scale while larger expanses appear more artificial. Use slopes, edges and seams intentionally to complement the architecture.
"Artificial grass opens up a new color palette beyond basic green," explains James Lopez, California landscape architect. "Integrate contrasting hues like midnight, olive, or ruby to make a statement."
Innovative Ideas for Combining Materials
Open imagination unveils possibilities beyond mimicking a grass lawn. Combining synthetic turf with pavers, rocks, concrete, and decking creates novel designs.
For example, cut precision shapes of artificial grass to weave into patio areas as living accents. Or, inlay custom turf mosaics into concrete walkways for a personalized touch.
Use artificial grass to soften hard surfaces like patios, retaining walls, or pathways. Its natural color and texture contrast the solid materials in an appealing way.
Seasonal and Themed Design Inspirations
Temporary additions personalize plots for special events. Use removable turf carpets to convert plain grass into dance floors, aisle runners, stages, and more.
Swap turf colors and textures to rapidly reimagine the landscape. For example, design red and green segments to encircle trees and bushes during the winter holidays.
Visit a specialty supplier for a wide selection of artificial grass types, shapes, and components. Having choices at hand makes it easy to experiment.
A Practical Guide to Artificial Grass Installation
Proper installation ensures artificial grass lives up to expectations. Rushing the process risks subpar results. Follow these best practices for your project.
Site Preparation and Material Selection
Success starts with an optimized base. Evaluate drainage, grade, soil compaction and irregularities. Address potential erosion and low spots prone to water collection.
Select quality materials suited for your conditions. Factors like sun exposure, traffic levels, and blade length impact durability. Work with an experienced vendor familiar with your climate and intended uses.
"Don't skimp on the prep work and materials," warns Casey Fowler, professional landscaper. "Attention to detail creates a lush, flawless lawn for decades."
Detailed Installation Instructions and Tips
Proper base preparation, seaming, anchoring, and infill installation techniques prevent problems down the road. Here are the key steps:
Till subgrade soil to a depth of 6 inches and clear debris that could cause settling.
Compact and level the soil, correcting major grade changes if needed.
Install weed barrier and prepare sub-base layer with compacted gravel and sand.
Roll out turf, stretching tight to prevent wrinkles and seam gaps.
Glue seams and edges; seal perimeter with nails and backer rod.
Distribute and groom infill materials per manufacturer specifications.
Brush grains to stand blades upright; avoid matting.
Touch up edges and inspect for secure installation.
This simplified overview gives a sense of the process. Consulting a detailed guide better ensures success. Patience leads to the longest lasting, best looking result.
Post-Installation Maintenance and Care
With quality installation, upkeep is minimal. Regular grooming enhances appearance and extends longevity in high traffic zones.
Rinse debris and dirt buildup every few months before it settles. Spot clean pet waste immediately. Deep clean annually with a power wash if needed.
Avoid excessive heat and UV exposure where possible. Periodic blade treatment maintains vibrancy. Targeted brushing masks matted areas.
With routine care, meticulously installed turf will function beautifully for over 15 years.
The Environmental and Economic Benefits
Choosing artificial grass means less maintenance, lower water usage, and other eco-friendly gains. It also saves homeowners money long-term compared to natural lawns.
Water Savings and Eco-Friendly Practices
The EPA estimates that over 9 billion gallons of water are needed daily just for landscape irrigation nationwide. Drought-resistant artificial grass virtually eliminates watering needs after installation.
Reduced mowing also saves fuel resources and emissions. And many synthetic turf products incorporate recycled content, like crumb rubber from tires.
Artificial grass allows creating lush, worry-free landscapes even in dry climates. That saves precious fresh water reserves for human needs rather than grass upkeep.
"In certain regions, replacing grass lawns with synthetic varieties could reduce landscape water usage by over 70%," reports the Natural Resources Defense Council. "The potential impact is in the billions of gallons annually."
Cost Analysis and Return on Investment
Higher initial investment pays dividends over time. When weighing artificial turf cost versus traditional lawn care, the savings add up.
Maintenance, water, mowing, fertilizer, and replacement represent perpetual costs for natural grass. Over an average lifespan, artificial grass surpasses break-even versus these recurring expenses and hassles.
Additionally, increased home value from landscaping can offset costs. Curb appeal matters, especially for resale. Artificial grass guarantees pristine appearance year round.
Consult a professional to estimate costs for your specific project. Select quality materials from reputable vendors to maximize durability. Proper installation also prevents costly repairs or early replacement. With the right planning, artificial grass leads to attractive, sustainable landscapes.
Final Thoughts: The Future of Artificial Grass in Home Landscaping
Innovations in materials science continue improving synthetic turf. From customized blade shapes to antimicrobial additions, technology pushes boundaries. Still, today's best artificial grass already mimics natural appeal through careful design and craftsmanship.
For homeowners seeking lush, low-maintenance landscapes, artificial grass delivers. Creative designers unlock potential uses beyond basic lawns. Contractors finely attune installation methods to maximize longevity. And manufacturers tirelessly refine manufacturing for the most natural, durable synthetic turf.
Balancing practicality and imagination, artificial grass transforms once mundane spaces. It saves money, time, and environmental impact. With proper selection and care, quality backyard synthetic turf remains flawlessly beautiful year after year. For these reasons and more, artificial grass promises an ever-increasing role in our landscapes moving forward.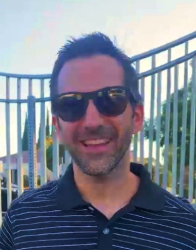 Latest posts by Paul West
(see all)