Garden Club Ideas for Seniors: Cultivating Joy and Social Connections
Marty, a friend of mine, is a big fan of garden clubs for our older friends so I asked him for his thoughts and ideas on the subject for The Backyard Rocks. here's what he had to say – over to you Marty!
Marty's Ideas
As a passionate gardener for over 40 years and leader of my local senior garden club for the past 5 years, I've witnessed firsthand the immense joy, enrichment, and sense of community a garden club can provide. When I retired, I wanted to pursue my love of gardening while also staying active and connected. Joining a local garden club ended up exceeding my expectations – the camaraderie, education, and sense of purpose it brought me improved my life in so many ways.
In this article, I'll share my experiences to provide helpful insights if you're a senior considering joining a garden club. I'll cover getting started, activities, accessibility considerations, organization tips, and the multitude of benefits you can gain. My goal is to give you a glimpse of the fulfillment, engagement, and growth a garden club can offer.
Getting Started: Laying the Garden Club Groundwork
If starting a senior garden club piques your interest, the first step is gauging interest in your local community. When I started my club, I polled several senior centers, recreation facilities, and communities in my area to see if it was something that appealed to others as well. I discovered many shared my passion for gardening but lacked a group to enjoy it with. Don't be afraid to put yourself out there and see who wants to get their hands dirty!
Once you have a core group on board, typically around 10-15 to start, it's time for an open dialogue to determine the vision and logistics of your garden club. Every member will have unique interests and skills to contribute. For example, my club took a vote and decided to focus on flower arranging skills during our weekly meetings, rotating through members' homes each time to share gardening tips. We also take monthly trips as a group to botanical gardens for inspiration and learning.
Other possible activities your club could consider include:
Vegetable gardening – Plant, care for, and share in the harvest
Potting parties – Repot plants together while socializing
Garden crafts – Make DIY birdhouses, water features, garden art, etc.
Cooking/nutrition – Incorporate your garden bounty into healthy recipes
Animal care – Create pollinator-friendly spaces
Garden tours – Visit members' or community gardens
Guest speakers – Invite master gardeners, nursery owners, etc. to share expertise
Intergenerational programs – Start seedlings with local schools/youth groups
Community service – Donate produce to food banks, plant trees, support gardens
The options are endless! Have regular discussions to decide on the specific activities your members are most excited about. Never be afraid to change things up if you want to try something new. Starting small and being flexible allows your club to evolve organically.
Laying the Groundwork: Considerations for Accessibility, Safety, and Inclusion
Starting a successful garden club means making it accessible and welcoming to seniors from all walks of life. At my club, we've worked hard to minimize barriers and create a supportive community environment.
For members with mobility limitations, we've installed elevated garden beds and chairs with armrests. Pathways are kept even to prevent tripping hazards. Activities frequently change between standing and sitting. We also partner with our local community center to use their fully accessible classroom for meetings in bad weather.
Safety is also paramount. On sunny days, we provide shade, sunscreen, and refreshments. When using tools, I give tutorials beforehand on proper use. A first aid kit is kept on hand just in case. We also check for pests like ticks after working outside.
Most importantly, we cultivate an inclusive atmosphere. Our members come from diverse backgrounds, have varying gardening experience, and are different ages, races, beliefs, and more. However, we're united in our passion for nurturing gardens while nurturing friendships.
Investing thought into access, safety, and inclusion from the start helps your club blossom.
Cultivating Community: Fostering Engagement Through Garden Club Events
Our normal weekly meetings, hosted rotating at members' homes, allow us to dig into flower arranging, plant trades, and skill sharing.
However, the special events nurture engagement and anticipation:
Monthly Guest Speakers: Local gardening experts share their wisdom – past topics include garden design, plant health, and floral bouquets.
Quarterly Garden Tours: We visit unique gardens around the state and gain new inspiration. The conversations and advice on the bus are just as fun!
Annual Plant Sale Fundraiser: Members grow vegetable seedlings and flowers to sell. The proceeds support gardens at local schools.
Biannual Potlucks: We share dishes made with ingredients from our gardens. The food, company, and stories are always delightful.
In the warmer months, we also work in the community garden on weekend mornings. We invite the neighborhood to come help tend and eventually sample the produce.
Regular meetings provide stability while special events sprinkle in excitement. The consistency coupled with variety results in enduring participation.
Seasonal Celebrations: Marking the Gardening Year
Gardening provides so many opportunities to connect with natural rhythms and enjoy the turning of the seasons. Our gardening community loves gathering to celebrate nature's annual transformations.
In early spring, we hold a Seed Starting Party. We set up tables with seeds, trays, heat lamps, and potting soil. While sipping tea and coffee, we chat about what to plant in our gardens that year as the new seedlings sprout.
Summer brings our Independence Day BBQ. Members bring food made with produce from their gardens to share. Nothing tastes better than fresh salads and sides while enjoying music and the long sunshine.
Our Harvest Party occurs in the fall to commemorate our hard work. We create arrangements using flowers and gourds from our gardens to decorate the tables. The bounty of flavors at the potluck leaves everyone satisfied.
Finally, our Holiday Wreath Making Workshop ushers in winter. Evergreen clippings from nearby forests are provided to construct holiday wreaths. The scent of pine fills the air as friends laugh over hot cider.
Marking the seasons together makes the yearly gardening journey all the more meaningful.
Cultivating Connections: Fostering Camaraderie Among Garden Club Members
While the gardening itself brings me joy, my favorite part of the club is the community and camaraderie that has organically blossomed. Every member brings unique perspectives and knowledge that enriches our club. There is no competition, only mutual encouragement and appreciation.
We look forward to our lively weekly meetings to catch up and share stories and advice. The rideshares to gardening events become opportunities for thoughtful discussion. Group projects foster collaboration and problem solving skills.
We also get to know each other by sharing our gardening successes and failures! Last year, my dahlia bulbs were devoured by voles. My fellow members helped me rebuild by gifting extra tubers they had nurtured and offering vole-prevention tips. That spirit of support and lack of judgment makes all the difference.
Birthdays are celebrated with homemade cards and small garden gifts like flower bouquets or seed packets. If someone is facing illness or loss, we deliver homecooked meals and support however needed. The bonds built cultivating beauty in gardens extends to cultivating human compassion.
Reaping the Benefits of Garden Club Membership
Since joining my senior garden club, I've experienced benefits spanning physical health, mental wellbeing, lifelong learning, purpose, and human connection:
Improved strength, mobility, and dexterity through the physical activity
Increased vitamin D and lowered stress hormones from being outdoors
A more active social life and meaningful friendships
Exposure to new ideas through workshops and guest speakers
A sense of purpose sharing our harvest with food banks
Satisfaction in creating beauty and nourishing communities
The garden club has truly helped me thrive in all areas of life. Even on difficult days, I look forward to club activities I know will lift my spirits and remind me of life's joys. If you have a chance to join or start your own club, I encourage you to plant that first seed – you never know what may bloom!
Spreading the Community Roots by Starting New Clubs
If you are inspired to start a senior garden club in your area after reading about my experiences, I'm excited for you! It is very rewarding to create a space for mutual learning, passion, service, and friendship. Here are a few final tips:
Survey seniors in your community to gauge interest – you never know who may want to join!
Start with a core team of passionate gardeners to spearhead logistics
Choose an accessible central meeting location, like a community center
Spread the word through flyers, social media, presentations at senior residences
Welcome everyone interested and offer accessibility accommodations
Begin with manageable activities based on the club's skills and interests
Set up communication channels like email, social media, phone chains
Establish a welcoming culture of teamwork, encouragement, and flexibility
I hope these pointers make the process feel achievable. Starting our garden club was one of the most rewarding things I've done since retiring. I'm excited to visit and assist other new clubs blooming up in our area!
Wishing you all the best on your journey to cultivate community, creativity, and joy through gardening together. Please reach out anytime for further advice as you get your club started!
My Closing Thoughts
In conclusion, joining a garden club has been one of the most fulfilling decisions of my retirement years. It has provided a conduit to pursue my passion for gardening while also connecting with friends, serving my community, learning continuously, and finding purpose. I hope my personal experiences and tips give you inspiration to seek out or establish your own senior garden club. The camaraderie, education, motivation, and purpose you can cultivate will enrich your life in beautiful ways for years to come. Just take the first step to plant the seed – I have no doubt it will blossom into something magnificent. Happy gardening!
Frequently Asked Questions
What are some garden club ideas for seniors?
There are numerous garden club ideas for seniors that can cater to their specific needs and interests. Some popular ideas include creating a vegetable garden, organizing garden-related activities, setting up indoor gardening areas, and establishing a senior garden club within the local community. These activities provide seniors with opportunities to enjoy gardening, enhance their dexterity, and socialize with fellow gardening enthusiasts.
What are the benefits of garden-related activities for seniors?
Garden-related activities offer several benefits for seniors. Engaging in gardening promotes physical activity, mental stimulation, and emotional well-being. It can also provide an opportunity for seniors to connect with nature, reduce stress levels, and enjoy fresh air. Additionally, gardening allows seniors to maintain a sense of purpose and accomplishment as they watch their plants thrive and bloom.
How can I start a garden club for seniors?
To start a garden club for seniors, begin by reaching out to local senior living facilities and community centers to gauge interest. Next, establish a regular meeting schedule and decide on the club's focus (e.g., outdoor gardens, indoor plants, vegetable gardening). Collect gardening tips and tricks to share with club members and organize gardening activities. It's important to listen to the needs and preferences of the seniors involved and create a welcoming and inclusive environment for all.
Can gardening activities benefit seniors with dementia?
Yes, gardening activities can be beneficial for seniors with dementia. Designing "memory gardens" or "wander gardens" specifically tailored to the needs of residents with dementia can provide a familiar and calming environment. These gardens can incorporate sensory elements, familiar plants, and safe walking paths to engage seniors and stimulate their senses.
How can I involve the local community in my senior garden club?
Involving the local community in your senior garden club can be a great way to enhance the experience for club members. Seek advice from local nurseries, invite expert guest speakers, collaborate on community gardening projects, and work with schools or youth groups on intergenerational programs. This strengthens connections and provides new learning opportunities.
Further Reading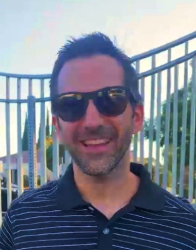 Latest posts by Paul West
(see all)