How to Make a Chiminea Fireplace for Your Patio in Style
Spend a cool evening on the patio wrapped in warmth and ambience from your very own chiminea fireplace, adding an attractive centrepiece to your backyard. From selecting just the right material for its construction through setting it up and maintaining it, you can easily create this captivating source of heat with flickering light to give any outdoor space atmosphere and personality. Discovering how to make a chiminea firepit is an enjoyable journey that will bring added charm as well as comfort into your home!
Short Summary
Explore design options for your chiminea from traditional to modern and even custom designs.
Gather the necessary tools and materials, then build a strong base & body with easy instructions.
Enhance your experience by cooking delicious meals, adding decorative touches or transforming an old one into something new!
Choosing the Right Material for Your Chiminea
When it comes to outdoor fireplaces, selecting the right material for your chimney is essential. Clay, metal and cast iron are three of the most popular materials used in these structures. Each with its own benefits that contribute to its individual aesthetic appeal.
Whether you opt for a clay model which provides an air of rustic charm or go with either a smooth metallic or sturdy castiron variant, the type of material chosen will have an enormous impact on both the overall look as well as how it performs within your particular space.
Clay Chimineas
Adding to the ambience of your patio, a clay chiminea can offer an attractive and traditionally-inspired touch with its Aztec or Mayan designs. Wood-burning stoves made from clay often feature stunning detailing along with a smoke funnel for that rustic aura.
A metal stand is included in most models plus they have been outfitted with lids crafted from clay which make them great furnishing pieces for any outdoor space where you need heat as well as wood burning style.
Metal Chimineas
Metal chimineas are an ideal choice for a contemporary outdoor living space, crafted from robust materials like galvanized steel, stainless steel, or hand-welded metal. They come in numerous styles such as the cone shape style with its modern touch and sleek white finish, to more charming options which have been designed into attractive house shapes, all the way up to unique lighthouse designs that will bring character to any garden.
Easy assembly by just clicking each piece together makes these durable pieces even more practical than other solutions available on today's market, plus they offer long-lasting protection against rust thanks to their protective coating or patina finishes!
Cast Iron Chimineas
A cast iron chiminea is a great way to bring both decor and warmth to your patio. These timeless pieces feature four open sides, allowing you an all-encompassing view of the fire from any angle so that you can make the most out of its ambience. An antique-style chiminea with a rusty finish will give an extra rustic touch which pairs perfectly with any outdoor theme! With this decorative piece, not only does it provide ample flame for people's enjoyment, but also adds elegance and charm making it a truly ideal choice for those looking for functional decoration while embracing warm vibes as well.
Design Options for Your Chiminea
It's now time to pick from the multitude of chiminea design options for your outdoor space. From classic, antique styles to ultra-modern designs and even custom creations that reflect one's own style preferences, you are able to find a perfect choice for any situation. You can make the most out of this purchase by finding an attractive centrepiece which will also bring warmth while providing interesting conversation topics in your yard.
When considering material type, explore traditional looks with historic flair or go all modern sophistication. Create something remarkable and entirely unique when crafting a personalized piece specially designed according to one's specific wants – whatever option works best!
Traditional Designs
Outdoor spaces can be made even more inviting with the addition of a traditional chiminea. These beautiful fireplaces, often crafted from clay or cast iron, provide an ideal environment to enjoy time together around a cosy blaze while also having the added bonus of being able to direct smoke away via their built-in chimney feature. The timeless look and feel that these models bring are sure to add charm and character to any backyard area. What's more, many offer simple repair options should they become damaged over time. Thanks in part to its ability to create warmth as well as adding extra heating for entertaining areas – this classic design remains one sought-after option when it comes to furnishing outdoor space.
The practicality and appeal which come along with owning a conventional-style chiminea cannot be ignored either (providing you not only improved views out into your garden but also better views out into your garden). Functioning wonderfully at amplifying heat throughout all kinds of al fresco locations) keeping everyone contentedly warm on cooler nights under clear skies!
Modern Designs
If your outdoor living area has a contemporary feel, then a modern chiminea design will be the perfect accent piece. From faux stone to tall and rectangular designs. Or an all-black see-through version, they are sure to become both aesthetically pleasing focal points for guests as well as providing wood-burning capabilities in the space. Wood is essential when it comes to fuelling these particular pieces of decor, yet their eye-catching lines and shapes remain nothing short of stunning sophistication!
DIY Custom Designs
For those looking to add a unique, personal flair to their outdoor living space, nothing could be better than creating your own chiminea. Steel fire pits designed with Star Wars themes and whimsical fish shapes are just two of the many creative ideas that can help turn your backyard into an enjoyable area full of character. You can use an old propane tank for a tiki-inspired atmosphere around any kind of pit or fireplace so it reflects one's individual style!
DIY custom designs let people bring out their inner artist while also gaining control over how they want this particular part of their home set up to look and feel. Whether you go bold or keep things simple, there is no right answer as long as the design complements the existing decor in that special spot outside which creates memories time after time each year!
Building Your Own Chiminea
If you're eager to create a DIY chiminea for your outdoor space, we have the perfect guide. Here, our instructions provide an easy and step-by-step overview on gathering materials & tools needed as well as constructing the base and body. Finally, once finished with these steps, one can add the finishing touches by adding a beautiful chimney, thus having their own unique masterpiece that will offer warmth during those chilly evenings!
To get started in creating your spectacular project, you'll need some basic supplies: necessary equipment/tools, along with any relevant building material such as concrete or stones – all chosen according to the preference of style & design desired. After collecting it all then time to construct firstly starting from laying out of foundation blocks (for support) followed by next assembling both parts together e;g connecting walls etc… Last but not least is fitting in place complete roofing made up especially so designed like a perfectly shaped dome which helps air flow within interior part while maintaining smoke contained altogether outside area.
Gathering Tools and Materials
When constructing a chiminea, you'll need to take into consideration the size and shape that will best suit your outdoor space. Along with this, gathering essential materials for the job is key. Trowels, concrete mix containing Portland cement and small stones plus chicken wire mesh, as well as plastic, are all required for success. A Weber grill can also be useful during construction too. Having these supplies on hand ensures an efficient process so that you have more time available to come up with just the right design for your backyard setup!
Building the Base and Body
Once all materials are prepared, constructing the chiminea can start. Inflate a shape like an exercise ball or beach ball to create your base and wrap wire mesh over it for coverage. Secure this securely with cement mix. Giving you a firm and reliable foundation in order to place things like the chimney along with other adornments later on if desired.
Adding the Chimney
The last step is to secure the chimney on your newly created chiminea. Simply mold a meshed chicken wire with ordinary Portland cement into the shape of a chimney, which will attach it firmly onto both the body and base of your construction. This allows for uninterrupted airflow while burning and results in great aesthetics overall.
Safety and Maintenance Tips
When it comes to safely and properly using your new chiminea, proper placement of the outdoor fixture is key. It's important to stay on top of regular maintenance in order for you to get many years out of your chiminea. This section will cover fire safety tips and cleaning/maintenance instructions as well as how best to protect against harsh weather conditions for extended use and enjoyment with respect to keeping guests safe around its warmth.
To start off, we'll take a look at why careful installation considerations are essential when deciding where to put one's chimney along with sound fire practices during operation outdoors. After that basic understanding has been established, we'll outline practical steps necessary when caring & maintaining this piece so that both appearance and performance can be sustained over time while learning about techniques which help guard against detrimental environmental effects too.
Placement and Fire Safety
When deciding where to place your chiminea, safety and accessibility should be taken into account. Locate the firepit in a spot that won't interfere with other people's peace and one you can easily reach when tending it or using it. Be sure to abide by any local regulations regarding open flames too! For best results, opt for hardwood fuels since they emit fewer sparks while providing adequate heat output. You may also add a spark catcher on top of the chimney opening as an additional measure against potential fires from stray embers if needed.
Cleaning and Maintenance
To ensure your chiminea remains in the best possible condition, it is important to clean and maintain it regularly. After each burn, wait for the firebox to cool completely before using a brush or shovel to remove ash remnants. Dispose of these carefully since they can still be hot even when seemingly cold. Laying 3 inches of sand at the base will shield it from potential damage during use as well as cleaning with gentle materials that won't scratch its surface instead of harsher ones used on many exterior objects. It may also be beneficial over time periods where frequent burns take place by sealing often which keeps any dust or dirt out while promoting optimum operation quality within all components pertaining to your chiminea's makeup.
Weather Protection
The protection of a chiminea from adverse conditions is necessary for its extended use and enjoyment. To ensure this, it's important to shield the piece with a waterproof cover that can keep out rain while permitting air circulation within your outdoor living space prior to covering. By doing so you are ensuring not only the charm but also the usability of this feature in your backyard area over many years down the line.
Enhancing Your Chiminea Experience
Once you have your chiminea properly in place and set up safely, it's time to discover some entertaining ways of enjoying the experience even further. From preparing mouth-watering meals with a unique twist to decorating creatively and creating an inviting atmosphere around you, there are countless ways for elevating your outdoor living space utilizing its advantages!
In this article, we'll share our ideas regarding cooking delicious dishes using a chiminea, as well as advice on making it look attractive while also providing all who visit with the warm ambiance they deserve.
Cooking with Your Chiminea
Chimineas aren't only a source of warmth. They can also be used to prepare delectable meals. Grilling, smoking, baking and roasting are techniques which make outdoor cooking fun when using your chiminea. For instance, charcoal is an excellent way to cook delicious dishes in it! Or even attach a pizza oven onto the side for added flavour with homemade pizzas – making them more enjoyable than ever before!
Decorative Additions
Enhancing the beauty of your outdoor area with a chiminea can be achieved by adding decorative elements to it. Pre-wetting shells and cement before attaching them is a good way to make sure they are properly secured, allowing you to customize this fireplace in accordance with your individual style. You can choose from an array of decorations like paua shell fragments for instance that will give extra appeal when incorporated into its design, thus making the overall look more appealing and complementing perfectly any other furnishings found in such living space outdoors.
Creating Ambiance
A chiminea can bring a warm, inviting atmosphere to your outdoor area. Tabletop versions of these heaters offer beautiful candlelight displays that are perfect for entertaining and special occasions. You can also use certain bug-repellent oils with the chiminea so you don't have to worry about mosquitoes getting in the way while enjoying this added ambiance. Whether it's real candles, LED lights or string lighting, you will be able to create an atmospheric experience out on your patio thanks to a tabletop lantern chiminea heater!
Repurposing Old Chimineas
If you have an old chiminea lying around that is not being used, consider giving it a new lease of life and repurposing it into something creative. You can turn the old chiminea into attractive planters or bird baths to add charm to your outdoor area as well as other functional items which may prove useful.
Here we discuss some great ideas for recycling your unused fireplace. From making stunning works of art out of them or using their parts in unique decorative pieces, transforming these dormant home elements will revitalize any space!
Transforming into Planters
An inventive way to bring a new look and purpose to an old chiminea is by transforming it into a striking planter. Start off by positioning the structure flat on its back, then fill up the large opening with some stones as you like. Followed by setting your choice of plants in soil over these stones. Remember to supply moisture through watering when needed so that both plantings and the environment around them remain healthy at all times.
Your backyard will be filled with life once again just from this one repurposed object, adding greenery while giving your aged chiminea an extra chance!
Creating Outdoor Art
Bring a new breath of life to your old chiminea, you can create an outdoor decorative piece by painting it. Paint vibrant flowers, magnificent landscapes or captivating portraits on the exterior, any artwork that expresses and showcases your creative side! Your garden will be brought into bloom with this extraordinary work of art as its centrepiece. With colours which pop up among plants and blooms alike, the unique look is sure to make heads turn in awe.
Other Creative Uses
Don't be afraid to think of a new and creative idea for your old chiminea! Look beyond the traditional uses, as there are so many different ways that you can upcycle it. A beautiful bird bath is one option, or even construct an eye-catching water feature in your garden – either way, this will surely breathe life into what was once forgotten. Let the limits of possibilities only depend on how far you let imagination take hold and make something unique out of what used to be dull.
Summary
In summary, a chiminea can be an attractive and useful addition to any outdoor area. The right choice in terms of material, design and construction will ensure a warm ambience for your guests as well as provide comfort on chilly evenings. By following the necessary precautions with regards to safety & upkeep you can make sure that this charming feature stays functional for many years ahead.
There are plenty of ideas out there when it comes to creating or renovating one's own chiminea. From custom-building them all the way up through repurposing old models into something new! With some creativity applied, those looking can turn their backyards into inviting havens where family & friends alike may gather together while being warmed by cosy flame indoors, underlining how truly magical such fire pits tend to be!
Frequently Asked Questions
What is the best thing to put in the bottom of a chiminea?
To protect your chiminea from wood coals and the potential of cracking, you should cover it with a layer of sand that is at least three inches thick. This simple measure will help to ensure longevity for your metal chiminea by providing an additional shield between it and the heat. The sand acts as a buffer so there is no damage inflicted on the bottom or warping occurring due to high temperatures generated from burning wood fuel. Following this step can guarantee many years of use out of your beloved fireplace!
How to use chiminea?
Lighting a chiminea can be a simple, enjoyable process. Start by adding kindling to the sand inside a clay chiminea or log grate of a metal one. Then use safety matches or a long-nosed lighter to light the newspaper and kindling.
Keep the fire going by adding more wood as needed and you'll soon have a cosy spot for gathering with friends and family!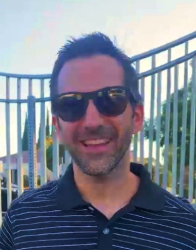 Latest posts by Paul West
(see all)