Backyard Landscaping For Beginners: Start Your Backyard DIY Journey
Are you hoping to upgrade your outdoor space this year but don't know where to start? Transforming your backyard can seem daunting, especially if you have limited landscaping experience. With proper planning and realistic project ideas, you can create a beautiful, functional backyard oasis – even as a total beginner.
In this backyard landscaping for beginners guide, we'll walk through the entire process of DIY backyard landscaping, from initial planning to budgeting and working with professionals. Follow along as we explore six beginner-friendly projects that can dramatically improve your yard. With a dash of creativity and the right approach, you'll gain the confidence to tackle landscaping tasks and make the most of your outdoor living space.
Introduction
Dreaming up backyard landscaping possibilities is often the exciting first step. As you look outside and imagine an outdoor haven, know that you can bring that vision to life—one manageable project at a time. Backyard landscaping offers so many benefits beyond just aesthetics. It can:
Increase the functionality and enjoyment of your outdoor space.
Boost curb appeal and potentially property value.
Provide opportunities to grow food or add wildlife habitats.
Create spaces for entertaining, relaxing, or enjoying nature.
The key is starting with the right backyard landscaping plan and focusing on beginner DIY projects within your skill range. In this guide, we'll explore six backyard upgrades suitable for first-timers:
But before diving into specific projects, let's start by getting to know the canvas—your yard.
Understanding Your Backyard
The first step of any landscaping project is assessing what you're working with. Take some time to thoroughly evaluate your outdoor space and how you'd like to use it. Here are a few key things to consider:
Size and shape: Is your yard small or large? Rectangular, square, or irregularly shaped? Take measurements to understand the parameters.
Sun patterns: Track sunlight throughout the day. What areas get full sun vs shade? This impacts plant selections.
Drainage: Note any soggy spots or erosion patterns after heavy rain. Drainage issues influence project choices.
Existing features: Take stock of current patio, trees, plants, fences or other elements. This provides the foundation.
How you want to use the space: Entertaining? Gardening? Play area for kids? Let your lifestyle needs guide the vision.
Once you complete this backyard assessment, it's time to clarify your landscaping goals. Setting priorities will make it easier to decide which projects to start with and stay focused amid the excitement of possibilities. Define 1-3 primary goals such as:
Boosting curb appeal with flower beds
Creating an entertaining patio
Starting a vegetable garden
Remember, Rome wasn't built in a day. Target goals that excite you and take it step-by-step. With the right plan, even landscaping beginners can create their backyard oasis.
Six Beginner-Friendly Landscaping Projects
When embarking on your first DIY landscaping tasks, aim for simple, high-impact projects. We'll overview six beginner-friendly options, but feel free to get creative and make them your own!
Creating a Flower Bed
What better way to boost backyard beauty than by adding a flower bed? Flower beds provide vibrant color and curb appeal. The artistic element of selecting flowers and designing the layout offers creative satisfaction too.
Benefits
Visual appeal from color, textures, and shapes
Attract pollinators and birds
Variety of annuals and perennials to choose from
Can match your planting schedule and maintenance capabilities
Challenges
Planning the layout and plant pairings
Prepping the soil properly
Ongoing pruning, weeding, and watering
Protecting flowers from pests and diseases
Tips for Success
Choose a sunny, well-drained spot with accessible water
Test soil and amend as needed with compost
Group plants based on sun needs and water requirements
Mix heights, shapes, and colors for visual interest
Add mulch to conserve moisture and inhibit weeds
Stagger plantings for continuous blooms from spring through fall
With smart planning and plant selection, you can enjoy gorgeous flower beds with minimal maintenance required.
Installing a Water Feature
The tranquil sound of running water instantly enhances any backyard. Small, self-contained water features like tabletop fountains can be easily added as a weekend project. Larger installations require more work but create dramatic focal points.
Advantages
Provides soothing auditory and visual elements
Attracts birds, butterflies, and other wildlife
Aeration promotes healthy ponds and closed systems
Can range from simple plug-in fountains to cascading waterfalls
Disadvantages
Higher initial cost than some projects
Requires access to electricity or solar power
Needs regular maintenance and cleaning
Risk of leaks, pump failures, and water stains
Selection Tips
Choose durable, quality materials like fiberglass or concrete
Ensure adequate space for the size water feature
Confirm sufficient electrical access or install solar power
Incorporate auto-shutoff to prevent overflow accidents
Account for cleaning and maintenance in the design
With proper installation and care, a water feature can be a long-lasting backyard focal point. Start small to test it out.
Building a Patio or Deck
What better way to expand your living space than adding an outdoor hangout spot? Patios and decks extend entertainment and relaxation zones. As flat, open spaces, they also facilitate play areas, dining, gardening, and more.
Pros
Adds usable square footage to the yard
Provides durable and low-maintenance flooring
Offers flexible design options with shapes and materials
Can boost home value and appeal for buyers
Cons
Significant upfront cost for materials and labor
Permitting may be required based on location
Ongoing maintenance to keep clean, splinter-free and sealed
Exposure to elements shortens lifespan vs. interior flooring
Planning Tips
Evaluate usage plans to determine size and layout
Select patio vs. deck based on budget, aesthetics and uses
Check on permitting requirements for your area
Hire a contractor for complex builds or if grading is needed
Use quality construction materials to extend lifespan
With proper planning and materials, a DIY patio or deck can become a backyard jewel and entertainment hotspot.
Starting a Vegetable Garden
For beginners seeking backyard tranquility and produce, try your green thumb with a vegetable garden. Growing your own fruits, vegetables, and herbs rewards you with garden-fresh flavor at home.
Benefits
Satisfaction and education from growing your own food
Convenient access to organic, nutrient-dense produce
Lower grocery costs by offsetting purchases
Healthy outdoor time tending the garden
Challenges
Requires regular watering, weeding, and pest management
Site selection and soil preparation are key for productivity
Yields vary based on weather, pests, diseases, and gardening experience
Temporary protective fencing may be needed for critters
Starter Tips
Start small – a few plants in containers are manageable
Build raised garden beds if soil quality is poor
Choose beginner-friendly crops like tomatoes, lettuce, beans
Use quality seeds and seedlings suited for your climate
Consult local nurseries and extension offices for guidance
Growing veggies and herbs is tremendously rewarding. Start small, learn as you go, and expand the garden each season.
Adding Outdoor Lighting
Outdoor lighting brings your backyard to life after dark while enhancing safety and ambiance. Carefully positioned lighting transforms ordinary spaces into relaxing oases at night.
Advantages
Allows use of yard and entertainment areas after sunset
Provides security and visibility for pathways and steps
Accent and landscape lighting add drama and interest
Sets a warm, welcoming ambiance for evening gatherings
Challenges
Professional installation is recommended for wiring
Fixtures must be weatherproof and durable
Determining sufficient lumens and fixture locations
Avoiding excessive glare, light spill to neighbors
Tips
Use LED bulbs for efficiency and longevity
Mix ambient, task, and accent lighting as needed
Use timers and motion detectors to control brightness
Link security lights to alarms for added safety
Consult local codes regarding fixtures near streets
With strategic placement and lighting choices, your nights outdoors can become just as special as the days.
Installing a Fire Pit
As a hub for warmth and community, fire pits bring people together outdoors. Firelight creates instant ambiance for evening entertaining and relaxation. Portable units are simple beginner options.
Benefits
Extends backyard enjoyment into cool evenings
Provides gathering spot for creating memories
Adds fun focal point and campfire nostalgia
Smoke redirects upward reducing irritation
Portable or permanent options available
Safety Considerations
Ensure it's permitted and code compliant in your area
Select durable, non-combustible surrounding materials
Allow ample clearance from structures, trees and seating
Supervise use and extinguish fully after each use
Prep a fire safety zone with extinguisher and hose nearby
Installation Tips
Choose portable or permanent freestanding unit
Pick a central, flat area at least 15 feet from structures
Install heavy-duty base that can handle weight and heat
Surround with non-combustible stones, bricks, or concrete
Ensure adequate ventilation so smoke dissipates
With proper safety practices, a backyard fire pit extends your enjoyment and memories of the outdoor season.
Planning and Budgeting for Your Project
Once you've selected your starter backyard landscaping project(s), it's time for planning and budgeting. Having a well-thought-out plan helps ensure success and keeps you on track during execution. Follow these steps:
Create a Sketch
Draw up a basic layout showing where your project will be located and key elements. This allows you to play with positioning before finalizing placement.
Make a Task List
Enumerate the step-by-step tasks involved so you understand the full scope before starting. Break larger tasks into manageable chunks.
Estimate Your Budget
Research expected costs for materials, tools, equipment rentals, soil amendments, plants, labor and any permits needed. Build in a 10-20% cushion for incidentals.
Prioritize and Sequence
If doing multiple projects, map out the order, allowing time for any ground settling between builds. Prioritize based on seasonality or convenience.
Identify Your Timeline
Factor in lead times for sourcing materials and rental equipment. Allow cushions for weather delays and unforeseen hiccups. Set a target start and completion date.
With your plan set, you're ready to confidently tackle the execution – even as a landscaping novice! Spend time on these key planning steps and the rest will come together smoothly.
Working With Professionals
Some backyard landscaping projects are perfect for DIY, while others require hiring pros. Evaluating when to solicit expert help ensures success and avoids costly rework. Here are some instances when professionals are advisable:
Drainage and Grading
Significant grading, drainage modifications, retaining walls, and erosion control likely require engineering expertise and earthwork equipment for proper execution.
Permitting
If your local regulations require permitted structures like decks, pavilions, or outdoor kitchens, a licensed contractor familiar with permitting can navigate regulations.
Specialty Services
Hardscaping, lighting installation, irrigation systems, and gas lines for fire pits may involve specific trade skills, codes compliance, and licensing requirements indicating a pro.
Complex Construction
Intricate structures and builds with multiple phases often warrant a seasoned construction crew rather than DIY trial-and-error.
Lacking Time or Ability
Be honest with yourself about your available time for the project or confidence in certain skills like carpentry or wiring. Contract help as needed.
By acknowledging areas where professionals add value, you get peace of mind along with backyard success. For other projects, embrace your inner DIY spirit, knowing you can always call for reinforcements.
Conclusion
Transforming your outdoor space may seem daunting as a landscaping beginner, but it's achievable through smart planning and project sequencing. Start with easy, high-impact upgrades like flower beds, water features, or wayfinding lighting. Build your confidence and skills over time, soliciting professional help as warranted.
With this guide's tips and project overviews, you now have the knowledge to take that first step towards creating your backyard oasis. Establish your vision, make a plan, and explore our six beginner-friendly landscaping project ideas to bring your yard to life. Little by little, you can cultivate an outdoor haven tailored to your needs and lifestyle.
The journey starts with a single planting bed, patio stone, or decorative light. So embrace your inner landscaper and start building the backyard sanctuary you've been dreaming of – one manageable project at a time!
Supplemental Reading
50 Backyard Landscaping Ideas | Landscaping Tips and Inspiration

This source offers a variety of backyard landscaping ideas for both large and small spaces. It provides inspiration and design ideas for family-friendly backyards, backyards designed for entertaining, and those that are ideal for relaxation and rejuvenation.

51 Backyard Landscaping Ideas to Inspire You – The Spruce

The Spruce provides 51 inspiring backyard landscaping ideas, including cozy and spacious seating areas, privacy fencing, perennial grasses for noise absorption, and various other unique and creative ideas to enhance the comfort and aesthetic appeal of backyards.

45 Backyard Landscaping Ideas for Creating the Ultimate Outdoor Space – Bob Vila

Bob Vila's guide offers ideas for creating the ultimate backyard landscape, from English Cottage Gardens to minimalist outdoor spaces. It provides tips for making your backyard relaxing, rejuvenating, and valuable, with ideas ranging from simple updates to complete overhauls of the outdoor area.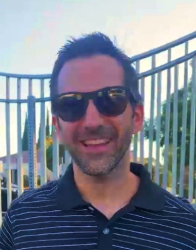 Latest posts by Paul West
(see all)